The Fresh Grocer Helps Locals Eat Better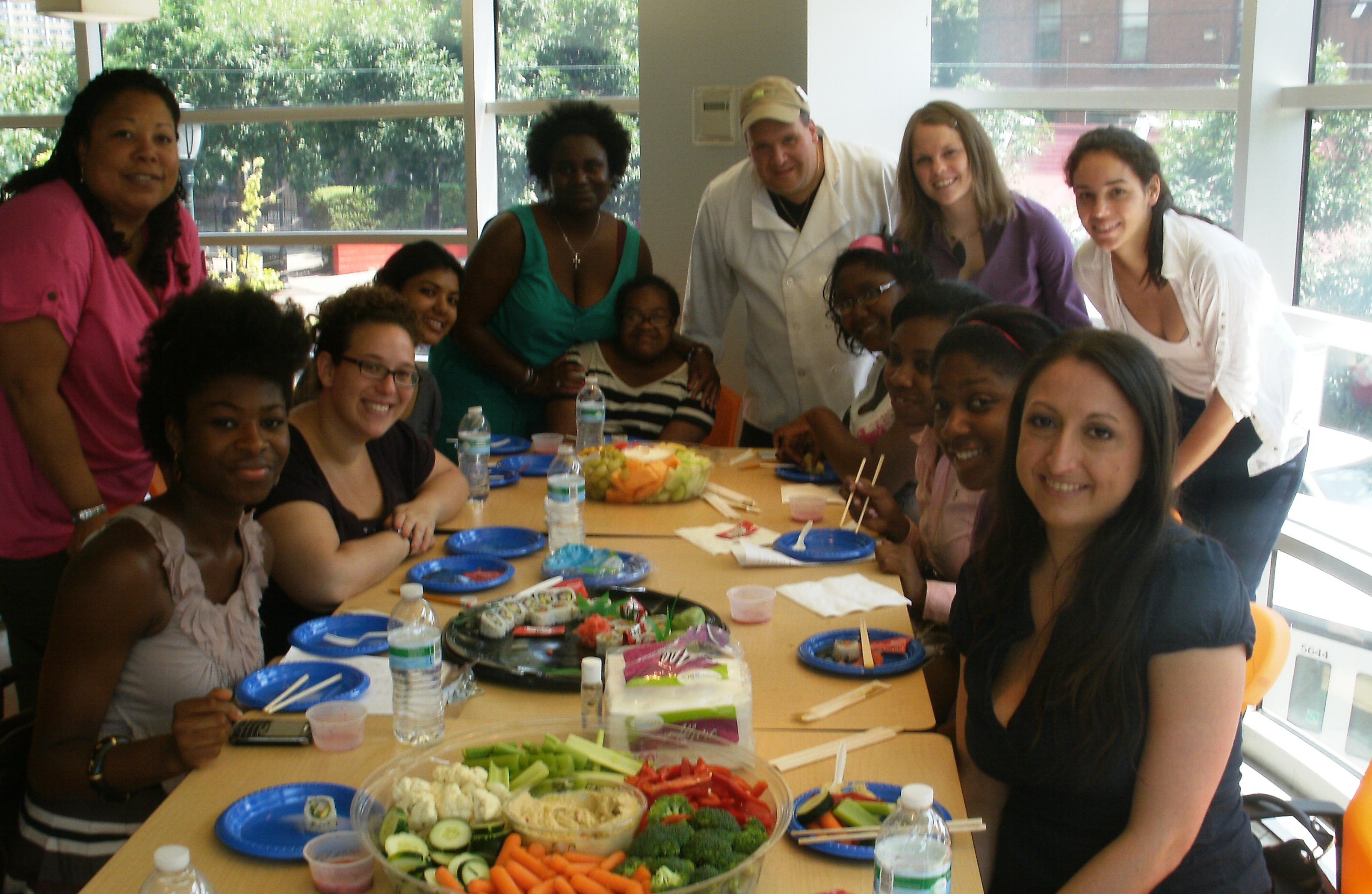 As part of its commitment to community outreach, The Fresh Grocer supermarket at 40th and Walnut Streets in Philadelphia recently played host to an interactive healthy supermarket tour for high school students.
Led by a representative of Drexel University College of Medicine's Women's Health Education Program (WHEP), the tour (left) aimed to educate students on the importance of healthful eating habits and lifestyles. Throughout the tour, The Fresh Grocer offered students samples of a range of nutritious items, including fresh-fruit smoothies, vegetables and hummus, fresh-cut fruit with low-fat yogurt dip, and California sushi rolls. Many of the participants had never before tasted some of the proffered samples.
"The Fresh Grocer is committed to taking an active part in community initiatives, especially those geared towards improving health and wellness," noted Patrick J. Burns, president and CEO of The Fresh Grocer, which is based in Drexel Hill, Pa. "It is rewarding to work with programs such as WHEP to help educate students about the importance of healthful living."
"We genuinely appreciate the opportunity to teach students about how to make healthier choices and sample the wonderful fruit smoothies, sushi, and abundance of fruits and vegetables that were provided," said WHEP research assistant Serita M. Reels. "They now consider humus a 'Go Food' (a food that can be eaten anytime because it nutritious and delicious)."
Organizations interested in scheduling interactive supermarket tours at a Fresh Grocer can contact Carly Spross at [email protected]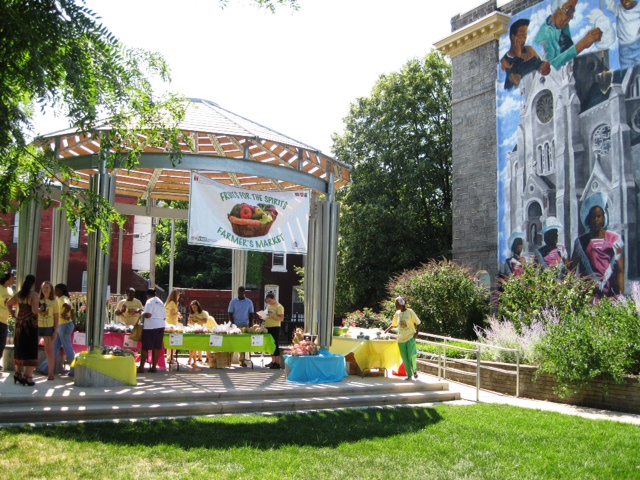 Additionally, every Saturday since April, The Fresh Grocer supermarket has been assisting Temple University's School of Tourism and Hospitality Management (STHM) with its newly established Fruits for the Spirits farmers market. The outdoor farmers' market (left) was created to help local underprivileged families buy fresh produce at affordable prices. Thanks to the combined efforts of The Fresh Grocer, Korman Communities and Project H.O.M.E., STHM is able to open the Fruits for the Spirits farmers market each Saturday from 10a.m. to 12p.m.
Located on 23rd and Berks Streets, the farmers' market receives weekly deliveries of fresh produce from The Fresh Grocer's nearby location on Broad Street in north Philadelphia. Temple pays wholesale for the items, which are then sold for 40 percent below wholesale cost.
By offering fresh produce at exceptionally low prices, Fruits for the Spirits enables area residents to improve their eating habits and lifestyles.
"This is really a blessing," noted Joy Blackwell, a resident of Project H.O.M.E.'s nearby Rowan-Judson homes. "The neighborhood has really embraced this program."
Fruits for the Spirits plans to continue operation into the fall and potentially the winter, with the types of produce from The Fresh Grocer set to vary according to seasonality. Currently, watermelon, blueberries, bananas, corn, potatoes, onions and tomatoes are among the market's top sellers.
With seven stores in the greater Philadelphia area, The Fresh Grocer is an independent supermarket operator specializing in providing high-quality perishables in urban and suburban environments.