Food Lion Reveals 2012 CIAA Tournament Week Activities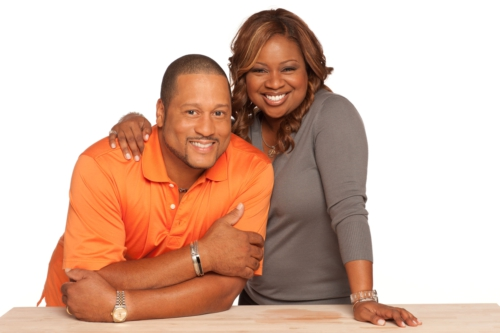 Food Lion is showing its support of the 100th Central Intercollegiate Athletic Association (CIAA) Tournament by sponsoring several events, including the women's tournament, a health-and-wellness symposium, the Miss CIAA Pageant and a Taste of Food Lion event hosted by TV chefs the Neelys (left), who appear on the Food Network. The events run through March 4 in Charlotte, N.C.
"Our 18-year partnership with the CIAA is a strategic alliance that supports our commitment to education, men's and women's athletics, and diversity and inclusion," noted Eric Watson, VP of diversity and inclusion for Salisbury, N.C.-based Delhaize America, of which Food Lion is a subsidiary. "During the tournament, our company offers a number of events focused on education and health-and-wellness programs to attendees."
As a corporate CIAA partner, Food Lion will serve as the title sponsor for the 2012 Food Lion CIAA Women's Basketball Tournament, which runs from Tuesday, Feb. 28 to Saturday, March 3 at the Time Warner Cable Arena in Charlotte.
Additionally, the grocery chain's family-friendly activities timed to coincide with the tournament include:
Food Lion Health & Wellness Symposium: This three-day event at the Time Warner Cable Arena takes place from March 1 through March 3. CIAA fans can attend a Teen Summit, a women's education and fitness symposium, receive health-and-wellness information, take part in dance contests and other events, and view computer-generated photos of how they'll look 25 years from now.
Food Lion Day at the CIAA: Scheduled for March 2 at the Time Warner Cable Arena, the all-day event will feature interactive games, premium giveaways and Food Lion's CIAA Scholarship check presentation, and each fan attending will get a free Food Lion T-shirt.
See the Neelys: Celebrity chefs Pat and Gina Neely will perform live on The Taste of Food Lion Stage on March 3 in two one-hour sessions The free event will take place at the CIAA Fan Experience in the Charlotte Convention Center.
Food Lion Miss CIAA Pageant: Twelve women representing each of the CIAA schools will compete for the coveted title on March 3 at the Time Warner Cable Arena.
Food Lion/Coke Zero Scholarship: Fans at the CIAA Men's Basketball Tournament Championship game on March 3 will watch three Food Lion customers receive scholarships for participating in a recent sweepstakes. There will be a $20,000 grand-prize scholarship winner, with the first- and second-runner-up winners getting $10,000 and $5,000 scholarships, respectively.
All events are free, except for the basketball tournament games.
Employing about 57,000 associates, Delhaize America is the U.S. division of Brussels-based Delhaize Group and operates more than 1,100 supermarkets.