Executives Share Ideas on Diversity at NEW Confab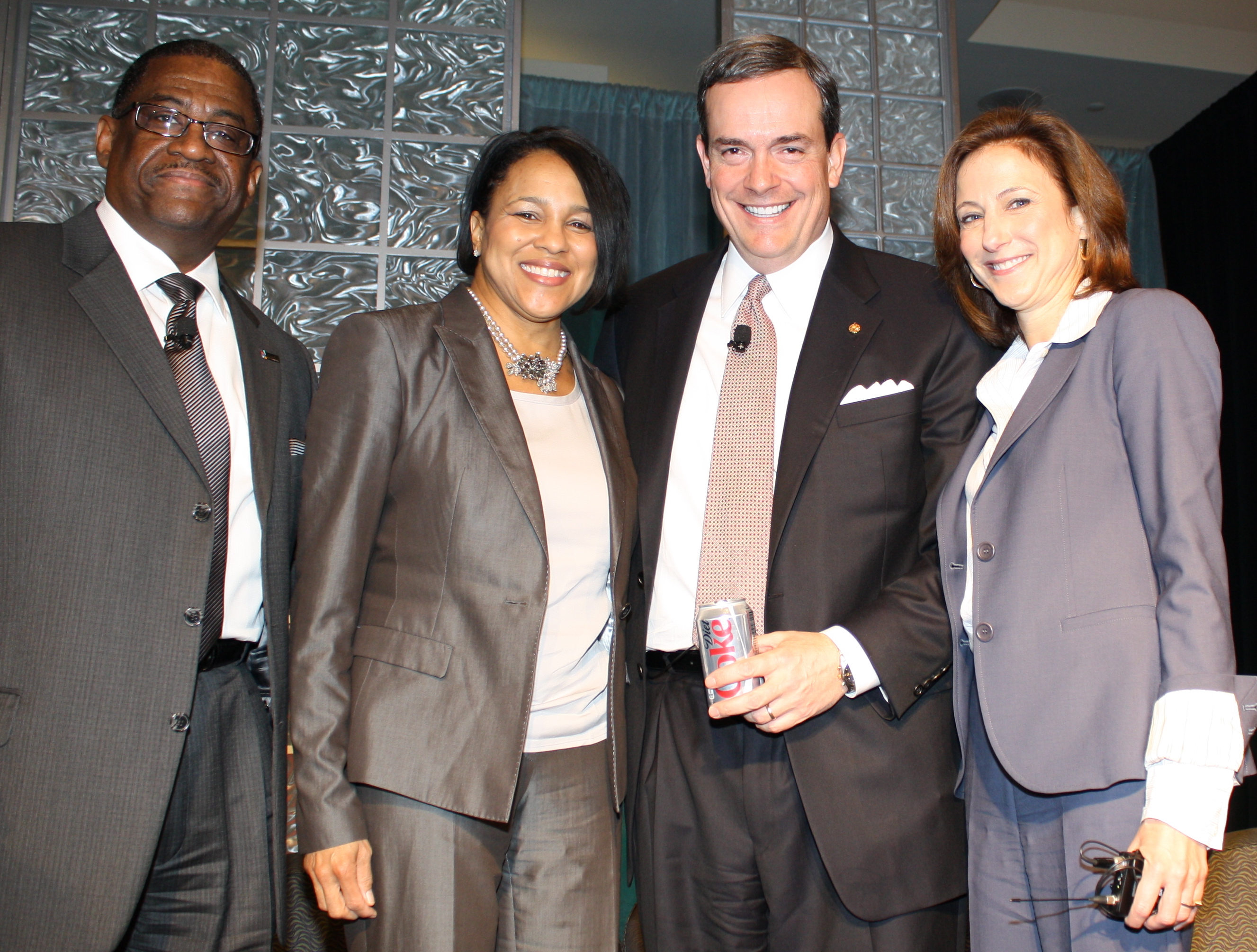 More than 200 consumer products and retail executives seeking diversity dividends for their organizations converged at the Network of Executive Women Multicultural Workforce Conference 2011 earlier this month in Atlanta.
Robert Abernathy, group president for North Atlantic consumer products at Kimberly-Clark, said he was "frustrated by the statistics that show that while 50 percent of our work force is women, only 15 percent of our executives are women and less than 3 percent of our CEOs" are female. "Twenty years is too long to wait" for progress on diversity, he said.
Keith Wyche, president of Cub Foods, gave the closing keynote address, "Good Is Not Enough: Why Great Companies Stay on the Cutting Edge of D&I." Wyche said that while unemployment remains near record levels, demand for talent remains high. "Diversity is no longer the nice thing, but the right thing," Wyche told industry executives. Customers and clients are more diverse and business is increasingly global, he said, but most organizations still fall far short when it comes to diverse leadership.
The fourth annual event attracted large delegations from Acosta, Clorox, Coca-Cola, Deloitte, Hershey, Johnson & Johnson, Kalypso, Kimberly-Clark, Kraft Foods, Kroger, Stop & Shop/Giant, Target, Valassis and Walmart.
C-suite executives offered personal solutions to diversity at a roundtable moderated by Mike Byron, VP of supplier diversity for Supervalu. The group featured Rosalind Brewer, executive VP of Wal-mart Stores Inc. and president of Walmart South; Sandy Douglas, president of Coca-Cola North America; and Eva Kohn, senior VP of strategic sales for Valassis.
NEW Chair Michelle Gloeckler, Walmart senior VP for merchandise execution, told attendees they have the power to change their companies. Conference executive advisor Byron urged attendees to become "inclusionists and tap into the beautiful mosaic that is America."
Other keynoters included Holly Moore, senior VP and director of global accounts for the Futures Co., who addressed "Diversity: The New Normal"; and author Sondra Thiederman, who spoke about "Bias-free Leadership."
Alison Kenney Paul, vice chair and leader of U.S. retail practice for Deloitte, led a report out on "The Changing Consumer and the Workforce Imperative," a just-released Network best-practices paper. Discussing ways to leverage today's diverse workforce were Nicola Johnson, a principal in Deloitte's Retail Practice; Dian Emerson, VP for diversity and inclusion at Safeway; and Annie Zipfel, director of owned brands for Target Corp. Wednesday also included three concurrent sessions on diversity leadership.
The Chicago-based Network of Executive Women, Consumer Products and Retail Industry, based in Chicago, has more than 3,300 members from more than 400 companies and 70 corporate sponsors in 17 regions in the U.S. and Canada. Founded in 2001, the network educates industry leaders about the benefits of gender diversity and provides best practices to help achieve it.
IN THE PHOTO: Mike Byron (left), VP of supplier diversity for Supervalu, moderated a C-suite panel on diversity at the NEW Multicultural Workforce Conference in Atlanta. The panel featured Rosalind Brewer, Walmart executive VP; Sandy Douglas, Coca-Cola North America president; and Eva Kohn, Valassis senior VP of strategic sales.