Emotional Engagement Drives Profits
Get great content like this right in your inbox.
Subscribe
Appealing to consumer emotions to target a category with high-growth potential in deli and prepared foods, namely rotisserie chicken.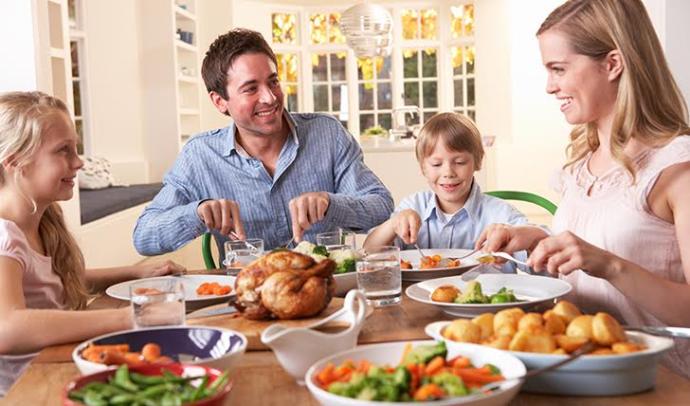 Part five of a six-part series exploring Tyson Foods' consumer research findings on the emotional significance of family dinners.

If suppliers and retailers fail to pursue emotional connections with consumers as part of their strategies to establish product and store loyalty, they are probably wasting their time. Reaching consumers on an emotional level has been shown time and time again to drive more sales.

"What drives the choice that mom makes about dinner is something emotional," affirms Christopher Brace, founder and CEO of Syntegrate Consulting, a New York City-based strategic consulting firm. "All of the emotional benefits of sitting around the dinner table."

Tyson Foods, Springdale, Ark., recently partnered with Syntegrate Consulting to conduct a unique consumer research study based on "storytelling" to evoke parents' and children's non-conscious emotional truths related to family dinner.

Instead of traditional qualitative shopper research that uses a predetermined list of straightforward questions in a predetermined order, facilitated storytelling asks people with close connections to share with each other stories about past experiences. In this case, participants discussed family dinners and their long-term memories of them.

PRIORITIZING OPPORTUNITIES
Tyson Foods' research on "The Emotional Experience of Family Dinners" identified two opportunities for growth in the deli and prepared foods departments.

The first—and biggest opportunity—centers on parents who are already in the grocery store and the unplanned purchase of a rotisserie chicken. The second focuses on the parent who has no reason to go the supermarket and does not consider the deli an option for dinner.

Tyson Foods' report found that the first opportunity is more relevant to retailers and suppliers because it provides a focused strategy, allowing for more successful communications and tactical plans. Moreover, the emotions associated with family dinnertime will probably never be enough to convert people who do not consider the deli an option for dinner already.

"We've got to get people to buy rotisserie chicken more often from the grocery store deli and some sides as well. We're driving incremental purchases," explained Brace. "You can either do that by bringing completely new households to the prepared foods deli who are currently not buying rotisserie chicken or you can get existing families to pick up a rotisserie chicken more often. We're focusing on the second option."

DRIVEN BY EMOTIONS
By using the emotional truths revealed in Tyson Foods' consumer research, specifically the emotional benefits of sitting around the dinner table, Brace said retailers have an opportunity to create messaging that more effectively resonates with mom and dad.

"If mom is in the grocery store and she doesn't have anything for dinner tonight and the prepared foods deli is not on her list, how do we get her to go to the deli? We believe that putting a message all over the grocery store about feeding a family of four for $5.99 with a rotisserie chicken, two sides and a liter of soda will probably escape her awareness," said Brace. "But if we create messaging that resonates back to her the emotional benefits she will receive by having dinner tonight with her family, that will get her attention."

Messaging that is sensitive to the deep, emotional and lasting memories mom and dad carry from when they were kids ideally should begin before they even enter the store. Striking this emotional chord will ultimately capture a larger share of out-of-home dollars spent on dinner, Tyson Foods' study predicts.

"If we understand what those emotional truths are and we put them in creative, it will automatically register with mom and she'll never know whey," said Brace. "The whole purpose of this project and the research and the methodology is based on the simple principle that emotional resonance wins attention."

OPPORTUNITIES TO CAPTURE DINNER DOLLARS
Mom/Dad is in the store but a purchase of rotisserie chicken is unplanned.
Mom/Dad has no reason to go to the supermarket, and the deli is not considered a dinner option.
TARGET FAMILY TYPES
Families with kids 12 years old and under: Kids are not involved in so many extracurricular activities that it gets in the way of having dinner as a family.
Families with kids 13 years old and above:  Thirteen years old is the are when most kids start becoming involved with sports and other extracurricular activities, making it more difficult for the whole family to sit around the dinner table.
Next month's report on the emotional significance of family dinners will outline four recommended communications paths for reaching consumers on an emotional level.