11/16/2017
Ecomm Continues to Surge at Walmart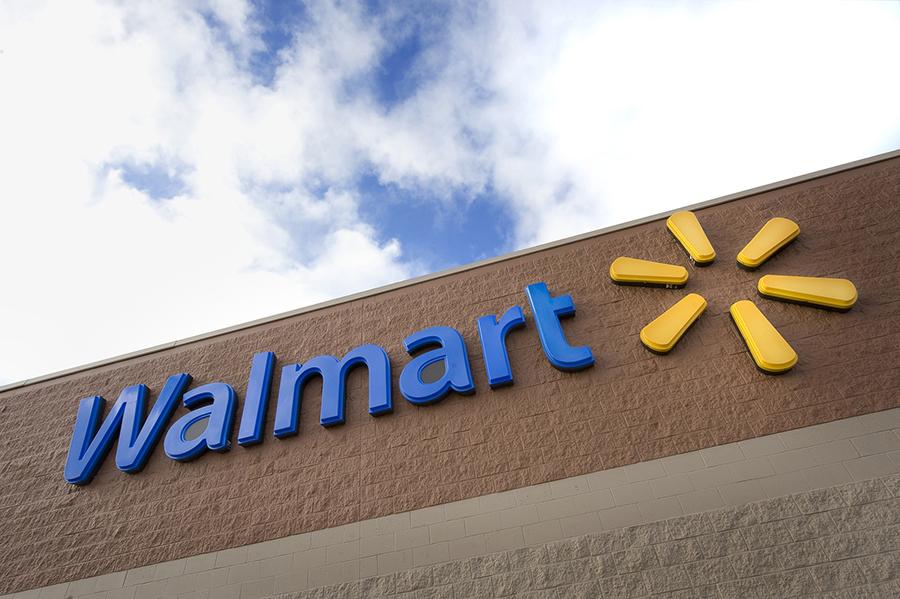 In line with national trends, ecommerce growth in Wal-Mart Stores Inc.'s U.S. business for the company's third quarter of fiscal 2018 remained strong, driven by Walmart.com, with net sales and gross merchandise value increasing 50 percent and 54 percent, respectively.
Also in Q3, the mega-retailer's U.S. comparative-store sales rose 2.7 percent, excluding fuel (including fuel, comps grew 2.8 percent), and comp traffic edged up 1.5 percent. Meanwhile, net sales at Walmart International came to $29.5 billion, a 4.1 percent increase; excluding currency, the division's net sales were $29.1 billion, a 2.5 percent rise. Ten of the company's 11 markets, including its four biggest, reported positive comps in the quarter.
Q3 net sales were also up at Walmart U.S. (4.30 percent) and Sam's Club (4.40 percent).
Total third-quarter revenue was $123.2 billion, an increase of $5 billion, or 4.2 percent. Excluding currency, total revenue was $122.7 billion, a rise of $4.5 billion, or 3.8 percent.
"We are pleased with the strong results in the quarter across each of our business segments, and I want to thank our associates for their commitment and great work to make it happen," noted Doug McMillon, president and CEO of Bentonville, Ark.-based Walmart. "We have momentum, and it's encouraging to see customers responding to our store and ecommerce initiatives. We are leveraging our unique assets to save customers time and money, and serve them in ways that are easy, fast, friendly and fun."
In the company's latest quarterly earnings call, Walmart EVP and CFO Brett Biggs said: "We expect top-line growth going forward to be led more by comp sales and ecommerce, with less emphasis on new units in the U.S. … In terms of capital allocation, we're prioritizing ecommerce, technology, supply chain and store remodels over new stores and clubs, which we believe will contribute to long-term value creation for shareholders."
Commenting on the company's gross profit margin decline of 29 basis points during the quarter, Biggs observed, "Price investments in certain markets and the mix effects of our growing ecommerce business were the primary contributors to the decline, although the impact from hurricanes in the U.S. was a significant contributor as well."
In its guidance, the company predicted fiscal year 2018 GAAP earnings per share $3.84 to $3.92, fiscal year 2018 adjusted earnings per share of $4.38 to $4.46 (raised from $4.30 to $4.40), and comps (excluding fuel) for the 13-week period ending Jan. 26, 2018 of 1.5 percent to 2 percent for Walmart U.S., and 1.5 percent to 2 percent for Sam's Club. "We expect a solid performance for the important holiday season," said Biggs.
Nationally, ecommerce is expected to maintain its upward trajectory, with no end yet in sight. According to eMarketer, while total U.S. retail sales in 2017 will reach $5.048 trillion, up 3.8 percent from 2016, ecommerce will grow 15.8 percent to $452.76 billion, accounting for 9 percent of total retail sales in the United States this year. The New York-based market researcher also found that U.S. mobile retail sales (mcommerce) will come to $156.28 billion in 2017, up 38 percent from last year and accounting for 34.5 percent of US ecommerce sales, and 3.1 percent of total retail sales.
Walmart operates more than 11,600 stores under 59 banners in 28 countries, and ecommerce websites in 11 countries. The company employs about 2.3 million associates worldwide.