Duncan Takes Reins at Supervalu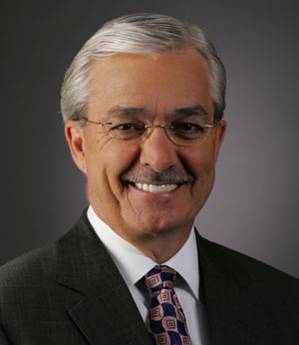 Sam Duncan has been installed as president and CEO of Supervalu Inc., effective immediately, replacing Wayne Sales, who was brought in last summer to help rebuild the company in the wake of former chief Craig Herkert's departure.
Sales will remain as executive chairman of the board until the sale of five retail banners to a Cerberus Capital Management-led investment group closes, expected by March 18.

Supervalu had previously announced that Duncan (pictured at left) would take the reins upon closing of the deal. Sales will continue to have oversight over the completion of the transaction. At close of the deal, Robert Miller, current president and CEO of Albertsons LLC, will become Supervalu's non-executive chairman.
"Following January's announcement, I have visited stores, spoken with many of our independent retailers and Save-a-Lot licensees, and met many team members," Duncan said. "These activities have reinforced my belief that Supervalu has a bright future, and I'm excited to start putting in place plans to improve our results and increase shareholder value."
Duncan, 61, most recently served from 2005 to 2011 as chairman, CEO and president of OfficeMax; he served 2002-05 as president and CEO of Midwest retailer ShopKo Stores. Duncan has more than 40 years of experience in the retail industry, including nearly 30 years with Albertsons and Kroger in positions of increasing responsibility.
"Sam is a talented and respected executive with a wealth of industry experience," Sales said. "The board decided to install Sam as president and chief executive officer before the completion of our previously announced transaction so he can start refining and where appropriate implement plans for the business. I fully support this decision and look forward to working with Sam to ensure a smooth transition."