Dollar General Reveals Plans to Improve Tech, Assortment, Merch
Get great content like this right in your inbox.
Subscribe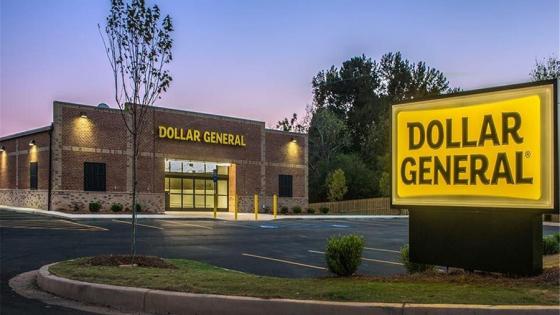 As it wraps up a successful fiscal 2017, Dollar General Corp. is looking ahead with a raft of in-store technology, assortment and merchandising initiatives, including an expanded array of healthier foods.
For its 13-week fiscal year 2017 fourth quarter ended Feb. 2, the dollar store stalwart posted a 3.3 percent same-store sales increase, while same-store sales for the 52-week fiscal year rose 2.7 percent – its 27th consecutive year of positive same-store growth.
The company's Q4 net income was $712 million, or diluted EPS of $2.63, compared with net income of $414 million, or diluted EPS of $1.49, in the 2016 fourth quarter, a whopping 76.5 percent increase in diluted EPS (adjusted to $401 million and $1.48, respectively), and its fiscal year net income came to $1.54 billion, or diluted EPS of $5.63, versus $1.25 billion, or diluted EPS of $4.43, for fiscal year 2016, a 27.1 percent rise in diluted EPS (adjusted to $1.23 billion and $4.49, respectively).
The retailer also opened a record 1,315 new stores during fiscal 2017, and completed 2,079 real estate projects, surpassing its original target of 1,900 total projects.
Describing himself as "pleased with our overall fourth-quarter performance," including the company's "healthy rate of gross margin expansion," Dollar General CEO Todd Vasos noted that it "proactively made significant investments in the business that we expect will contribute to sustainable sales and profit growth in the years ahead. As we move into 2018, we continue to build momentum behind initiatives that we believe will further enhance our strong value and convenience proposition with consumers and drive long-term success."
During the company's March 15 earnings call, Vasos mentioned that Dollar General had just launched a customer pilot of its new Shop and Scan mobile app in select store locations, enabling customers to scan items while they shop and pay directly with their phones. In 2018, the retailer aims to expand the availability of this service.
"Looking ahead, we plan to add more digital tools and services to provide our customers with even more convenient, frictionless and personalized shopping experiences," he noted.
Vasos also spoke on the call of "a bold, new and expanded assortment in key categories," including the rollout of a "differentiated and limited assortment that will change throughout the year"; redesigned snack and beverage aisles "to create a best-in-retail shopping experience"; a bigger assortment of healthier items, "with a focus on higher-protein and lower-salt choices at price points that will be attractive to our customers"; phase two of the company's health and beauty expansion, including more private label items; and a goal of bringing the total number of stores with fresh produce offerings to around 450 by the end of the year, by remodeling about 400 stores to include more cooler doors and adding produce assortments to approximately a third of them.
"The ability to offer produce, particularly in areas with limited grocery availability, represents an attractive growth opportunity for Dollar General in the years ahead," he observed.
Looking ahead, we plan to add more digital tools and services to provide our customers with even more convenient, frictionless and personalized shopping experiences.
Dollar General's Q4 net sales rose 2 percent to $6.1 billion, compared with $6 billion in the year-ago period, which included an extra week. The company attributed the 2017 Q4 net sales increase to sales from new stores, somewhat offset by sales from closed stores.
The same-store sales increase noted above was because of a higher average transaction amount, partly offset by a slight decrease in customer traffic. Consumables and seasonal categories sold well, while apparel and home category sales dropped.
FY 2017 Results
Dollar General's fiscal year 2017 net sales rose 6.8 percent to $23.5 billion, from $22 billion last year, which had an additional week. According to the retailer, the net sales increase was caused by sales from new stores, modestly offset by sales from closed stores. The same-store sales rise was explained by increases in average transaction amount and customer traffic, with sales driven by consumables and seasonal categories, partially offset by poorly selling home and apparel categories.
For fiscal year 2018, the company released guidance of a net sales increase of about 9 percent, with same-store sales growth anticipated to be in the mid-2 percent range. Dollar General added that it expects fiscal year 2018 diluted EPS to be in the range of $5.95 to $6.15, assuming an estimated effective tax rate of 22 percent to 23 percent. The company also plans to open around 900 new stores, remodel 1,000 and relocate 10 in the upcoming fiscal year.
Goodlettsville, Tenn.-based Dollar General operates 14,534 stores in 44 states.