Dierbergs, Bud Raise Cash for Strays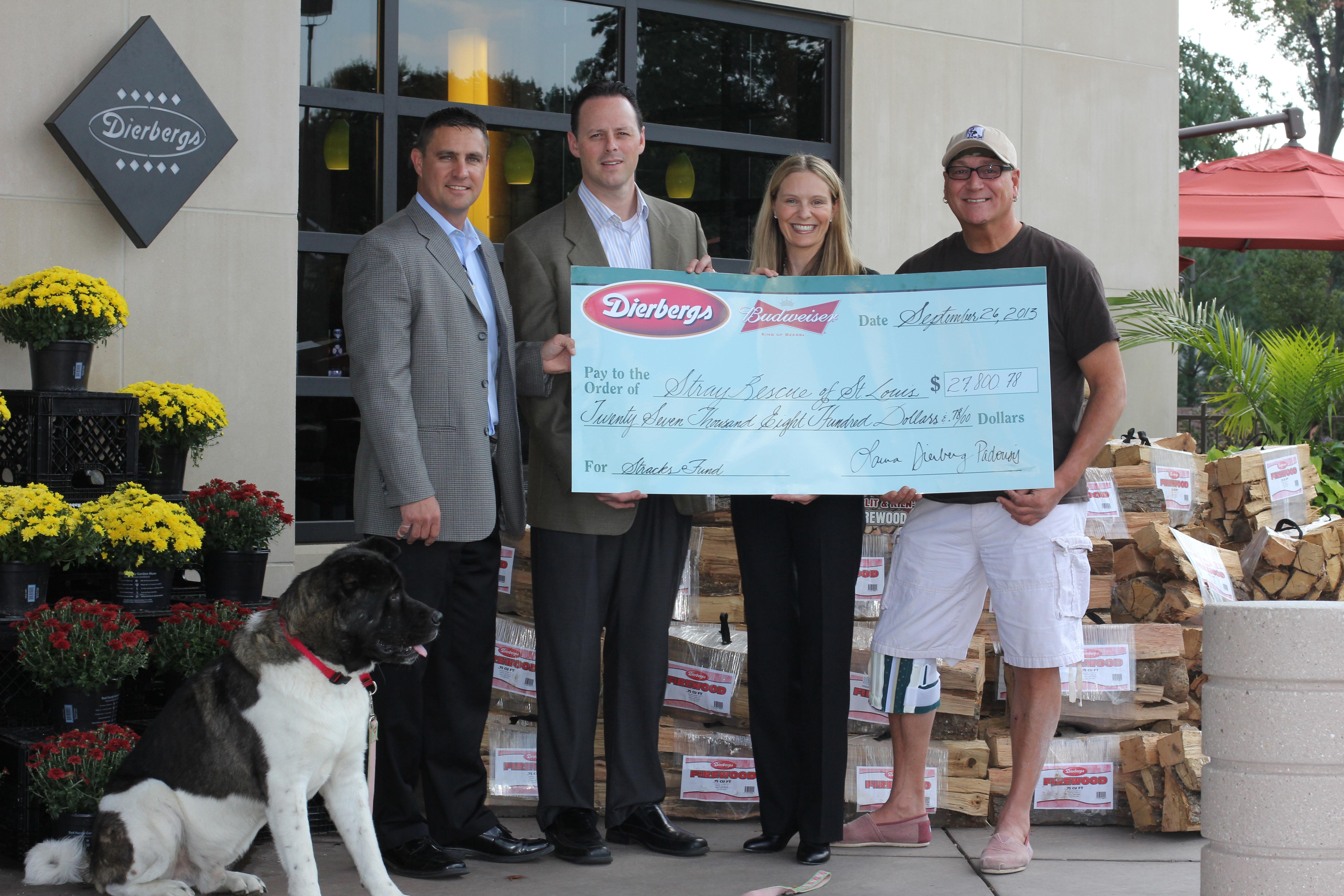 A fundraising partnership between Budweiser, Dierbergs Markets and Dierbergs customers has raised more than $27,000 for Stray Rescue of St. Louis.
The "Be a Bud" promotion, which ran through August at all Dierbergs stores, had two fund-raising components: Budweiser donated $1 to Stray Rescue for every Budweiser brand 30-pack sold at Dierbergs; and Dierbergs shoppers contributed to Stray Rescue with donations at check-out.
One-hundred percent of customer donations went directly to Stray Rescue. The promotion raised $27,800, to be applied to Stray Rescue's emergency medical care fund.
Stray Rescue is a St. Louis notprofit organization that rescues stray animals and places them in loving adoptive homes. Stray Rescue abides by a no-kill philosophy and saves over 2,000 stray dogs annually.
IN THE PHOTO: Randy Grim, Stay Rescue founder (right), accepts a check for $27,000. With Randy are Stray Rescue dog Gigolo and representatives from the Be a Bud sponsors: Robert Etter, Anheuser-Busch senior key account manager; Tom Doyle, Anheuser-Busch VP Region 5; and Laura Dierberg Padousis, Dierbergs VP and secretary.