Del Monte Fresh Produce Scores Hot Endorsement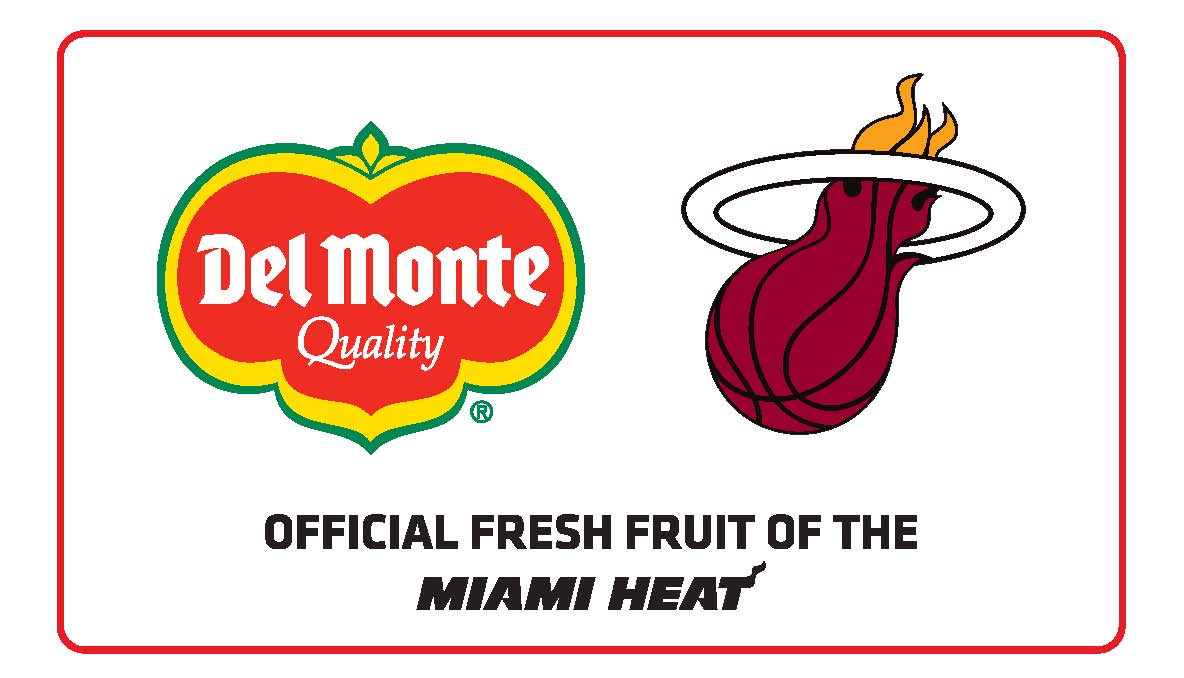 Del Monte Fresh Produce and the Miami Heat have entered into a sponsorship agreement under which Del Monte will be the "Official Fresh Fruit" of the sizzling NBA team for the next three years.
As well as teaming on advertising and promotional programs, Coral Gables, Fla.-based Del Monte Fresh, a leading vertically integrated producer, marketer and distributor of fresh and fresh-cut fruit and vegetables, and the Miami Heat work together to support several south Florida community outreach events, including the Heat Season of Giving, the Miami Heat Family Festival and the Heat Back to School Event. Additionally, as the official sponsor of the "Fresh Fan Poll" on the Heat Facebook page, Del Monte Fresh will sponsor a six-week online promotion to encourage healthy living.
"This collaboration will reinforce the Del Monte brand in southeast Florida, where both organizations are based, and will help us in our local community involvement efforts," noted Emanuel Lazopoulos, the company's SVP N.A. sales, marketing and product management. "We will also have the opportunity to reach the millions of Heat fans worldwide."
"By supporting healthy eating and active living, it is clear that both organizations share important core values," added Eric Woolworth, president of business operations for The Heat Group.