DCI Shows Shoppers How to Cook With il Giardino Cheese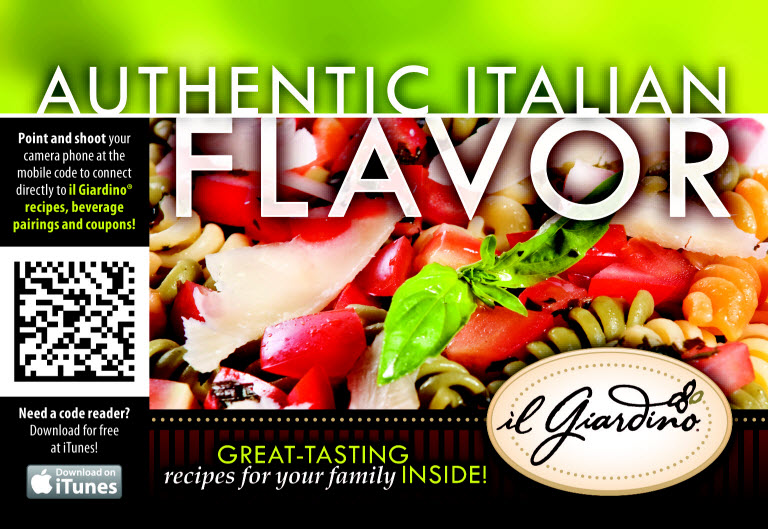 DCI Cheese Co. (DCI) is rolling out a campaign to encourage consumers to use more of the supplier's il Giardino line of Italian imported and Italian-style domestic specialty cheeses: "Easy Italian Cooking at Home" will offer promotional displays and take-one machines with free il Giardino recipe brochures at participating retailers. Additionally, from Oct. 1 through Nov. 30, the brochure's smart phone tag will enable consumers with the devices to log on directly to www.dcicheeseco.com/ilgiardino for even more recipes, along with coupons and beverage pairing advice.
"The Easy Italian Cooking at Home promotion was created to provide home chefs with high-quality recipes that highlight Italy's finest flavors," noted Dominique Delugeau, SVP of sales at Richfield, Wis.-based DCI. "If [consumers] love to cook, [they'll] love the gourmet flavor that il Giardino will add to [their] Italian dishes."
Among the Italian and Italian-styled specialty cheeses available in bulk and retail sizes under the il Giardino brand are Asiago; Fontina; Gorgonzola Dolce, a creamy style Italian blue cheese; Grana Padano; Mountain Gorgonzola, a crumbly Italian blue cheese; Mozzarella; Parmesan; Parmigiano Reggiano; Pecorino Romano; Provolone; Ricotta Salata, a sheep's milk cheese; and Romano.