Data Breach Widens at Target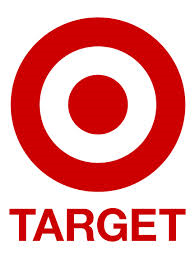 Financial information for nearly twice as many people as originally estimated was compromised during the recent holiday security breach at Target Corp., the Minneapolis-based retailer disclosed this week.
An ongoing investigation into the data breach revealed that information including names, mailing addresses, phone numbers and e-mail addresses was stolen for as many as 70 million Target shoppers. The retailer originally reported Dec. 19 the data breach affected some 40 million consumers.
"I know that it is frustrating for our guests to learn that this information was taken and we are truly sorry they are having to endure this," said Gregg Steinhafel, Target's chairman, president and CEO. "I also want our guests to know that understanding and sharing the facts related to this incident is important to me and the entire Target team."
Guests will not be liable for the cost of any fraudulent charges arising from the breach. Target is offering one year of free credit monitoring and identity theft protection to all guests who shopped its U.S. stores. Guests will have three months to enroll in the program. Additional details are expected next week. 
Update on Q4 Outlook
Target has updated its expected fourth quarter 2013 financial results. For its U.S. stores, Target now expects Q4 adjusted EPS of $1.20 to $1.30, compared with prior guidance of $1.50 to $1.60. This outlook anticipates a Q4 comparable sales decline of about 2.5 percent, compared with prior guidance of approximately flat comparable sales.
The updated sales expectation reflects stronger-than-expected Q4 sales before the data breach announcement; weaker-than-expected sales since the announcement, which have shown improvement in recent days; and a comparable-sales decline of 2 to 6 percent for the remainder of the quarter.
"In light of the recent data breach, our top priority is taking care of our guests and helping them feel confident in shopping at Target," said John Mulligan, Target's EVP and CFO. "At the same time, we remain keenly focused on driving profitable top-line growth and investing our resources to deliver superior financial results over time. While we are disappointed in our 2013 performance, we continue to manage our business with great discipline and leverage our expense optimization efforts to reinvest in multichannel initiatives that generate long-term value for our shareholders."
Further, Target plans to close eight underperforming stores on May 3: West Dundee, Ill.; Las Vegas and North Las Vegas, Nev.; Duluth, Ga.; Memphis, Tenn.; Orange Park, Fla.; and Middletown and Trotwood, Ohio.
Target operates 1,921 stores -- 1,797 in the United States and 124 in Canada.