Crunch Pak Touts Social Media Vehicles on Packaging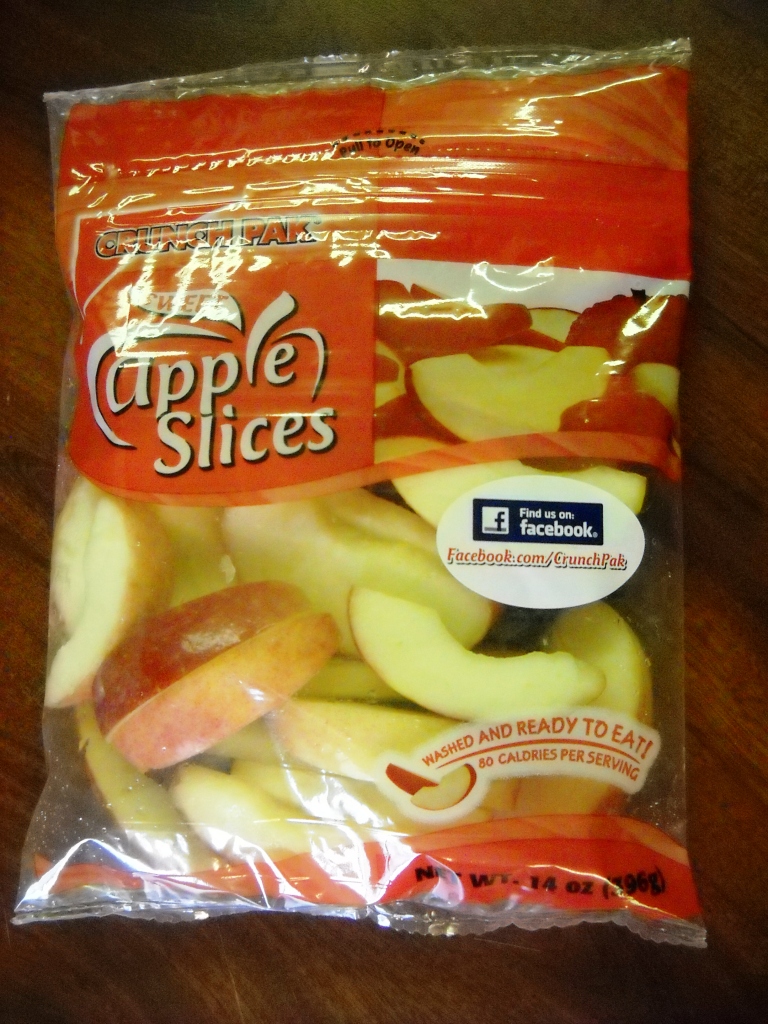 Sliced-apple industry leader Crunch Pak is employing packaging to boost consumer awareness of its awareness of its social media activities. According to Tony Freytag, national marketing director for Cashmere, Wash.-based company, Crunch Pak will sticker 500,000 of its 14-ounce bags of sliced apples per week with messages about Facebook, Twitter and a recently redesigned consumer website.
"We've been active in social media for a while now," noted Freytag. "There is little to no cost involved, and it gives us great results."
As an example, Crunch Pak is using Facebook to test new themes for commercials, including "Reach for the natural snack," and "Find your inner slice," as well as an amusing spot that depicts slicing apples with a wood chipper. The company is asking Facebook fans for their thoughts on the ads.
"Social media allows us to connect with our consumers," observed Freytag. "Having their loyal purchases is one thing, but being able to engage in a dialogue with our most dedicated consumers via social media is a benefit we truly value."
Crunch Pak's revamped website now includes such interactive features as the Crunch Blog, a tasting panel and nutritional resources for parents.
Crunch Pak's family of brands includes Crunch Pak, Disney Garden, BK Apple Fries and Crunch Pak Organics. The company annually turns out more than 1 billion apple slices at plants in Cashmere and Pennsylvania.