ConAgra Bows Microwave Meals Shelf Set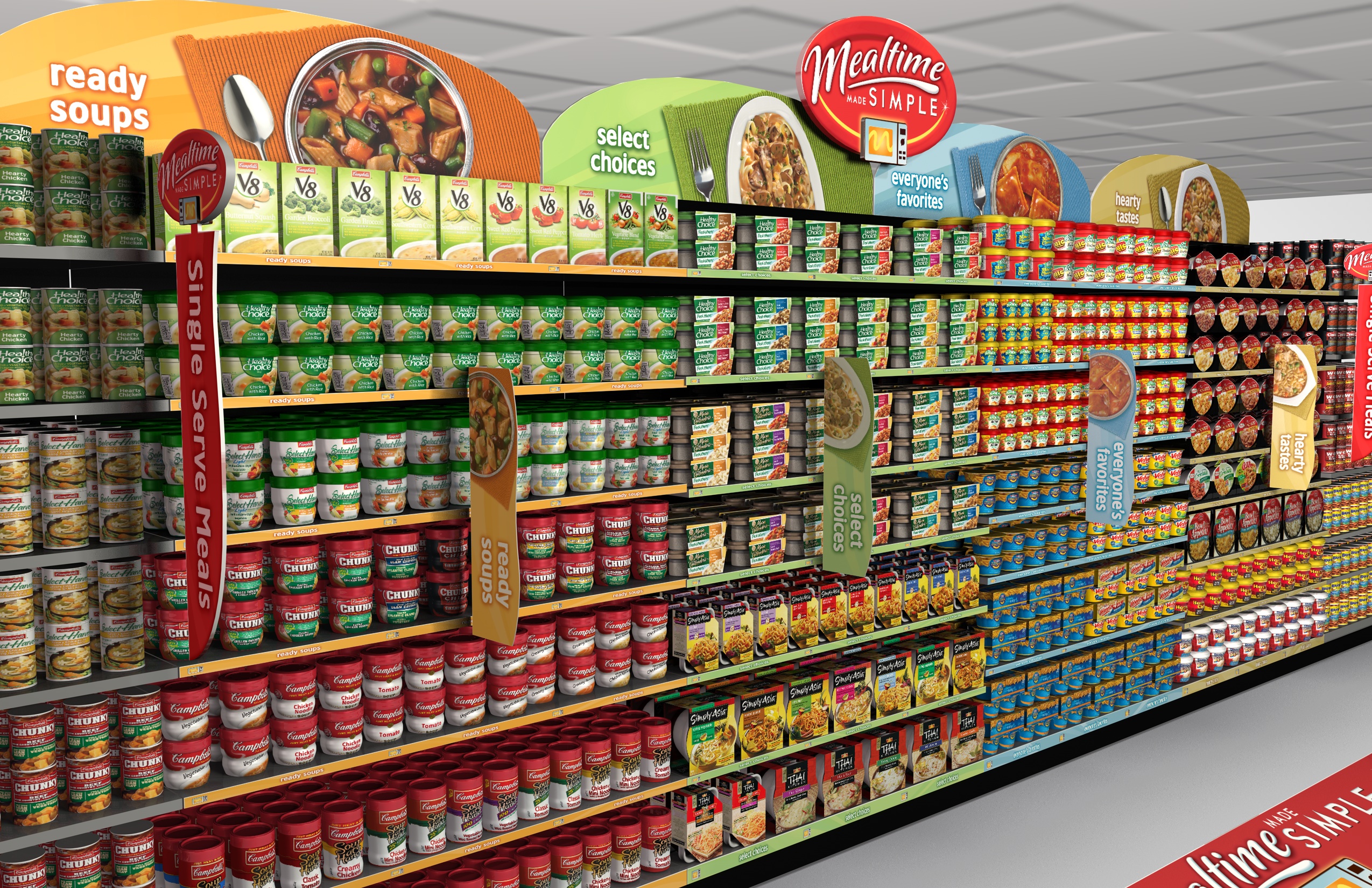 ConAgra Foods Inc. has created the rolled out "Mealtime Made Simple" shelf set at retail to address evolving shopper needs for quick and easy microwave meals.
"Our research revealed that a consumer in search of shelf-stable microwaveable meals had to travel to as many as seven different in-store locations, adding up to nine additional minutes to the shopping trip," explained John Kastenholz, VP of Category Leadership at Omaha, Neb.-based ConAgra. "These insights, along with [NPD Group] research showing microwave oven usage increasing by double digits in the past two years, led us to create this destination in the center of the store to greatly simplify the shopping experience while also driving category growth."
The 16-foot "Mealtime Made Simple" shelf set is positioned alongside canned soups in center store, with foods arranged into four categories:
Select Choices: Premium options such as Healthy Choice and Marie Callender's Fresh Mixers
Everyone's Favorites: Kid-friendly foods such as Chef Boyardee microwave bowls and macaroni and cheese cups
Hearty Tastes: Mainstream offerings such as chili and stew
Ready Soups: Microwaveable soup from brands such as Healthy Choice.
"Grouping a variety of shelf-stable microwaveable meals together in a single aisle makes convenient microwave meals as easy to shop for as they are to prepare and eat," notes Kastenholz. "Shelving these items near other foods consumers trust and typically buy for lunch, such as soup, has been shown to improve purchase potential and grow both category and brand sales."
More than 500 grocery stores across the United States are currently deploying the shelf set, and participating locations have seen positive results, with the overall ultra-convenient meals category growing by an average of 15 percent in dollar sales and featured ConAgra Foods brands experiencing an average dollar sales increase of 30 percent, according to company research.