Chiquita Bows Fresh Online Approach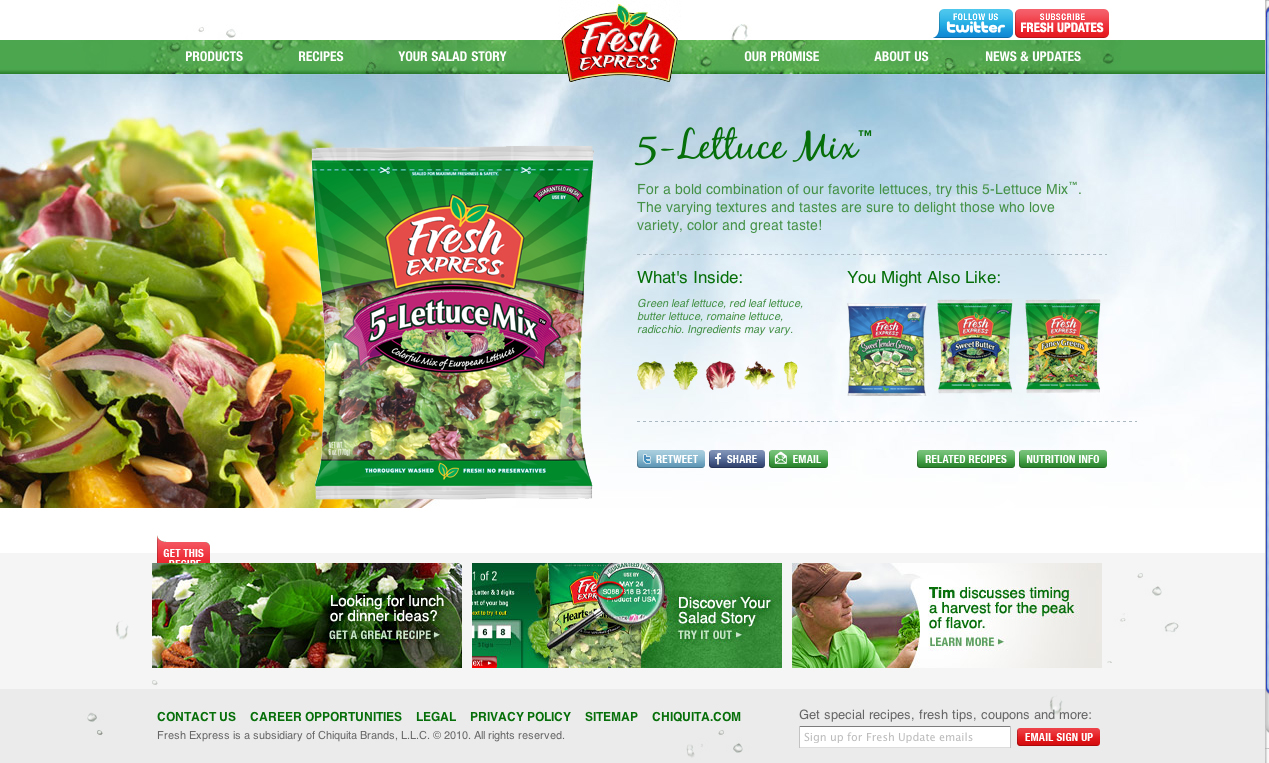 Chiquita Brands International Inc. has introduced a redesign of its Fresh Express brand's consumer website, www.freshexpress.com, which now features improved and expanded recipe categories, and an opportunity for visitors to trade recipes and view detailed product and promotional information.
"Chiquita and Fresh Express are providing a deeper, more engaging experience for consumers with a focus on easy-to-access ideas for delicious recipes," explained Tanios Viviani, president, global innovation and emerging markets and chief marketing officer for the Cincinnati-based international marketer and distributor of fresh and value-added food products. "Consumers wanting to make a healthy choice will clearly see what makes Fresh Express the right choice for nutrition and consistently, deliciously fresh salads."
As well as the bigger recipe section, visitors can get nutritional information and links to other Fresh Express products. Consumers can even receive advice on what Fresh Express salads to buy based their personal tastes. The revamped site additionally offers the popular Your Salad Story microsite that rolled out in March 2010, including the Leaf Locator tool that enables consumers to find out more about the regions where their salads were grown, profiles in which real employees express their zeal for freshness, and information on the industry-leading food safety standards employed by Fresh Express.