Celebrity Checkouts: People.com, PRN Bring Celebrity Videos to Checkout TV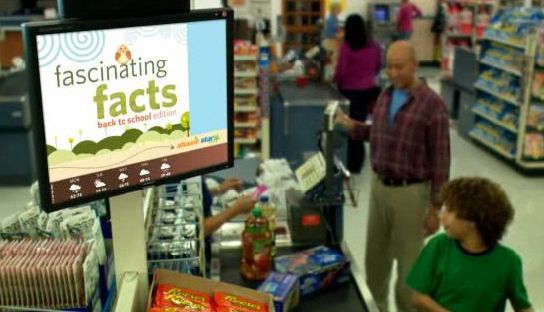 Celebrity news site People.com, which draws 13.4 million unique monthly visitors, according to July comScore, and Premier Retail Networks, Inc. (PRN), a provider of digital place-based media services, have launched a series of People.com celebrity videos on PRN's Checkout TV in-store programming network.
"Showcasing People.com's videos on PRN's Checkout TV Network provides yet another way to extend our celebrity coverage and brand directly to consumers," said Mark Golin, editor of People.com. "Shoppers can pick up People magazine at the checkout counter, monitor the latest breaking news via People's Celebrity News Tracker on their mobile devices, and catch up on their favorite stars by watching People.com's videos in stores."
PRN's Checkout TV Network reaches approximately 95 million viewers per month in more than 1,530 retail outlets, including Walmart, Pathmark, ShopRite, Acme Markets, Albertsons, Fresh Market, Jewel-Osco, Shaw's and Star Market. The first content now being displayed features People.com's "Happy Birthday" video series, which highlights the week's top celebrity birthdays.

"We're bringing the best of celebrities, glamour and personal stories to our network," said Jonathan Rosen, PRN VP of content strategy and development. "This is a perfect example of how we like to raise the bar on the fun factor to engage shoppers at checkout."
San Francisco-based PRN provides digital place-based media services that enable retailers and marketers to reach consumers in more than 10,000 locations across the United States. It works with leading retailers, advertisers, and content and technology companies to create and deliver place-based media that engages, informs and motivates consumers where they shop, eat and socialize.