Caputo's Acquires 4 Dominick's Locations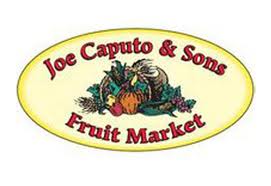 Chicago-area independent grocery store chain Joe Caputo & Sons Fruit Market IGA has acquired four former Dominick's stores that it will rebadge as its own.
Caputo's will open three new stores and move one of its current locations into another location vacated when Safeway exited the Chicago market late last year. 
Acquisition Expands Chain to 6 Locations
Caputo's has acquired the Dominick's locations in the Chicago northwest suburbs of Northbrook (Dundee and Sanders roads), Arlington Heights (Palatine and Arlington Heights roads) and Elk Grove Village (Biesterfield and Arlington Heights roads), which will become new Caputo's locations. The grocer also plans to move its existing 25-year-old Des Plaines location, at Oakton Street and Webster Lane, into a former Dominick's at Oakton and Lee in that community later this year.
The Northbrook and Arlington Heights stores are expected to open under the Joe Caputo name in late March or early April, with the Elk Grove location to follow about a month later and the Des Plaines store by the end of the year. The new locations will expand the chain to six stores.
Progressive Grocer Independent has honored Caputo's with a 2014 Outstanding Independent Award for the bakery operation at its store in Algonquin, Ill.
Joe Caputo & Sons Fruit Market IGA has been a staple in Chicago's northwest suburbs of Chicago for almost 25 years. The three current stores - located in Palatine, Des Plaines and Algonquin - are known for fresh produce, imported Italian specialties, full-service delis and fresh baked goods.
Owners Nat and Vito Caputo said they are pleased to have the opportunity to expand their family-owned and -operated stores into new communities. "We do things differently," Nat said. "Either my brother Vito or I are down at the fruit and vegetable market every day hand-picking the product that arrives at our stores each morning. Our master baker, Joe, is up before dawn each morning overseeing the baking of our Italian baked goods, including eight different kinds of butter cookies made with real butter. It's those little things that make customers loyal to Joe Caputo & Sons IGA, even if they don't live close to one of our stores.
"And it's knowing that we have so many loyal customers that made us willing to make this kind of investment for them," he continues. "We look forward to bringing our businesses closer to the people in the northwest suburbs who already know and love us and are traveling outside of their communities to reach us, and to building great new relationships with those people who don't yet know all the wonderful things we have to offer at our stores."
IGA Senior Vice President of Retail and Business Development Doug Fritsch said: "IGA is extremely pleased that Joe Caputo & Sons has chosen to expand their footprint in Chicagoland with IGA with the acquisition of these four stores. They are truly the premier independent retailer in the markets they serve."