Capri Sun Is Living Large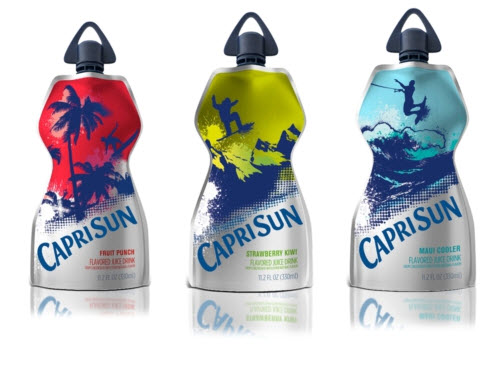 To mark the launch of its limited-edition Capri Sun Big Pouch -- a larger, redesigned version of the original foil pouch -- Kraft Foods has introduced a Facebook page with an eye-catching stop-motion video.
"This is a significant milestone for Capri Sun," acknowledged Wilfred de Guzman, brand manager for Capri Sun at Northfield, Ill.-based Kraft. "For the first time, our intended consumer may be old enough to engage with us through social platforms like Facebook. Capturing the attention of 13-to-15-year-olds isn't easy; we knew we needed to build an experience for them that was deserving of their attention and passion for the product."
In collaboration with New York-based social engagement agency SS+K, the online campaign shines the spotlight on a video posted to the "Capri Sun Goes Big" Facebook page. The video depicts a classic Capri Sun pouch undergoing an unusual metamorphosis. Left unattended in the fridge, the pouch twists and morphs in stop-motion, turning into something big, intense -- and a little bit monstrous.
Ahead of the launch, the Capri Sun Goes Big Facebook page gave rise to enthusiastic speculation on the size of the Big Pouch. Over several weeks, the brand posted fun photos of Capri Sun pouches the size of hot-air balloons, elephants and skateboard ramps, and a pouch-shaped graphic filled up as the launch date approached.
Now boasting a sleek new shape and a recloseable cap, the 11.2-ounce Big Pouch is sold individually and comes in three flavors: Fruit Punch, Maui Cooler and Strawberry Kiwi. The SRP is 79 cents per pouch.