Campbell Resurrects Chunky 'Mama's Boy' Ads
Get great content like this right in your inbox.
Subscribe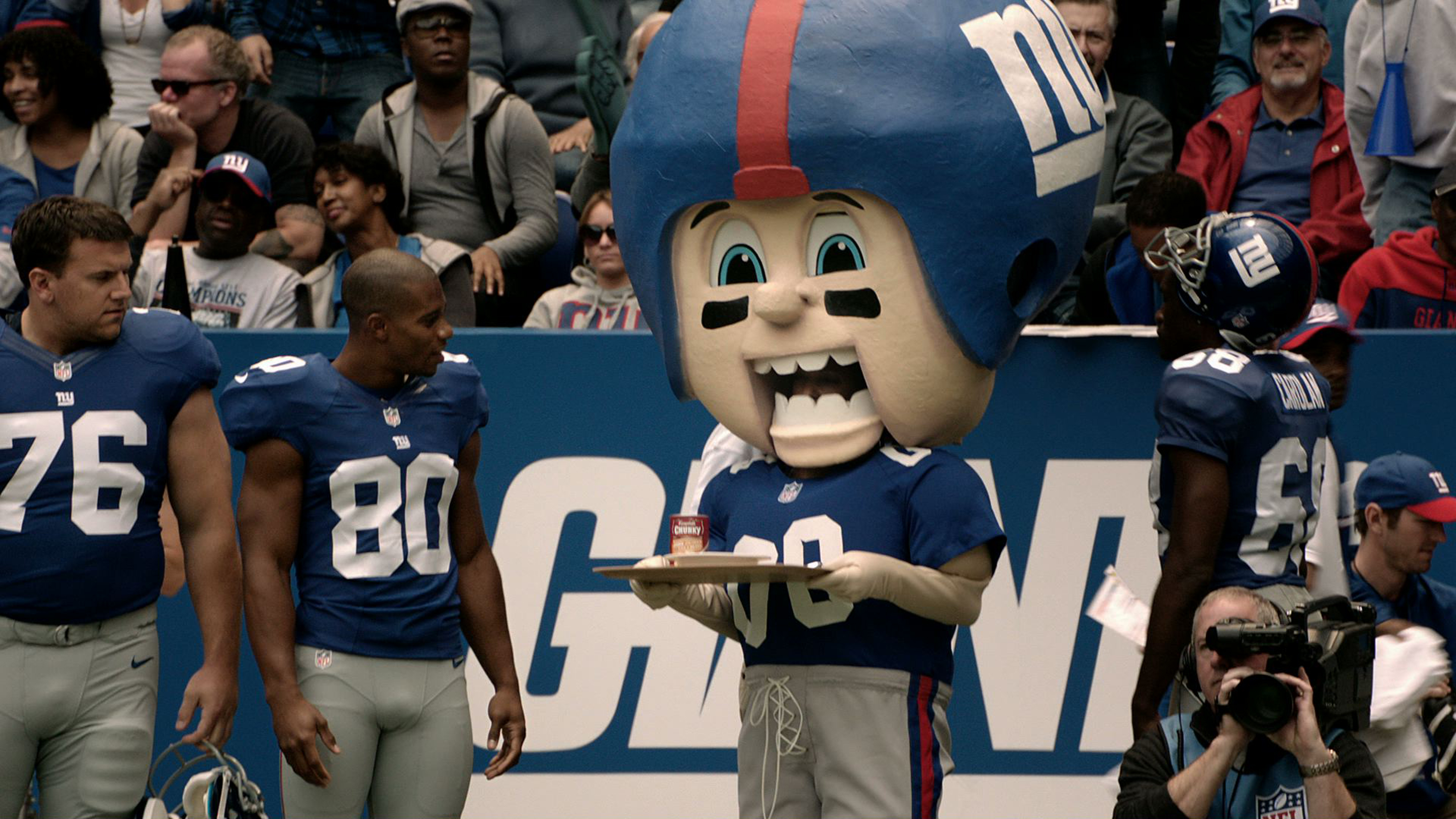 Campbell's Chunky soup, known as the Official Soup Sponsor of the NFL, is bringing back its "Mama's Boy" advertising campaign this football season. Victor Cruz, New York Giants wide receiver and Super Bowl XLVI champion, will be the new face of the campaign, which originally ran from 1997 to 2008.
In resurrecting the successful campaign, Camden, N.J.-based Campbell Soup Co. aims to bolster the brand's connection with the core Chunky soup eater and fully leverage its NFL sponsorship.
Cruz will star in a series of TV and print ads as well as social media kicking off this week to coincide with Week One of the 2012 NFL season. Besides being a rising gridiron star, the Paterson, N.J., native is known to be close to his mother and grandmother
"When guys watch an NFL player like Victor Cruz they may admire his athletic abilities or his accomplishments, like winning a Super Bowl ring, but they typically don't think about the influential people who helped him get to that point -- like his mom," noted Mark Materacky, senior brand manager, Campbell's Chunky Soup. "The Mama's Boy campaign taps into the important relationship guys share with their moms and helps make a star athlete like Cruz more relatable to men who love football as well as the amazing women in their lives."
Along with the ads, Campbell is introducing three new Chunky varieties featuring bolder flavors: Chipotle Chicken and Corn Chowder, Kickin' Buffalo-Style Chicken and Jammin' Jerk Chicken with Rice & Beans.
Other high-profile NFL players who have taken part in past Mama's Boy ads include John Elway, Terrell Davis, Jerome Bettis, Kurt Warner, Donovan McNabb and Michael Strahan. The campaign has featured both actresses and real moms alongside the sports stars; in the Cruz ads, the roles of mother and grandmother are played by actresses. In the first TV ad of the current campaign, "Mascot" (above left), Cruz is summoned to the sideline by his stand-in mom in the guise of team mascot, who serves him a bowl of Chunky soup. The campaign's print ads will appear in sports and men's magazines.
Additionally, to further engage Chunky fans, the brand is launching a Twitter campaign so fans can share their #ChunkyAudible mealtime solutions Football-related digital ads will run on sports websites offering fantasy football and NFL content.
The Mama's Boy campaign was created by Y&R New York.