Boxed Raises Funding Through Japan's Largest Retailer
Get great content like this right in your inbox.
Subscribe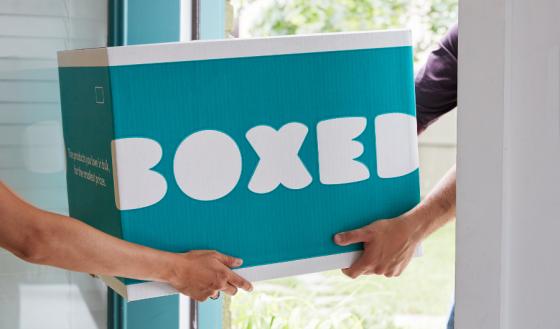 Boxed, a bulk-shopping ecommerce retailer said to be "updating the Costco experience for Millennials," has raised $111 million in a funding round led by Aeon Co. Ltd., the largest retailer in Japan by sales and one of its biggest grocers.
With its new funding, the New York-based company plans to ramp up automation of its facilities through hardware developed in-house. Boxed claims to be one of the few ecommerce companies globally that writes its own software, runs its own fulfillment centers and builds its own automation robotics.
"The autonomous vehicles our robotics team have created will help support our rapid growth, enabling us to meet customer demand through increased efficiency, and put us at the forefront of fulfillment center technology," said Chieh Huang, co-founder and CEO of Boxed.
The grocery technology company also is exploring the future expansion of its facilities nationwide. Currently, a Midwestern facility is being considered in the Chicago area.
With the new round of funding, Boxed additionally will "knowledge-share" with Aeon on logistics, robotics and artificial-intelligence-driven data usage, as well as accelerate Aeon's digital transformation, and the two companies will explore further collaboration on technology and business models.
"Our industry is constantly evolving," Huang added. "Our latest fundraising efforts will allow us to capitalize on those changes. We'll also continue to expand our national footprint by focusing on reaching our core consumer in various key markets, to increase national brand awareness of Boxed."
Others besides Aeon involved in this latest round of funding were the Alpha Square Group, CDIB Capital, consumer technology investor Gabriel Naouri and existing investors. Nomura Securities International Inc. acted as placement agent for the financing.