Bottom Dollar Food Debuts in Philly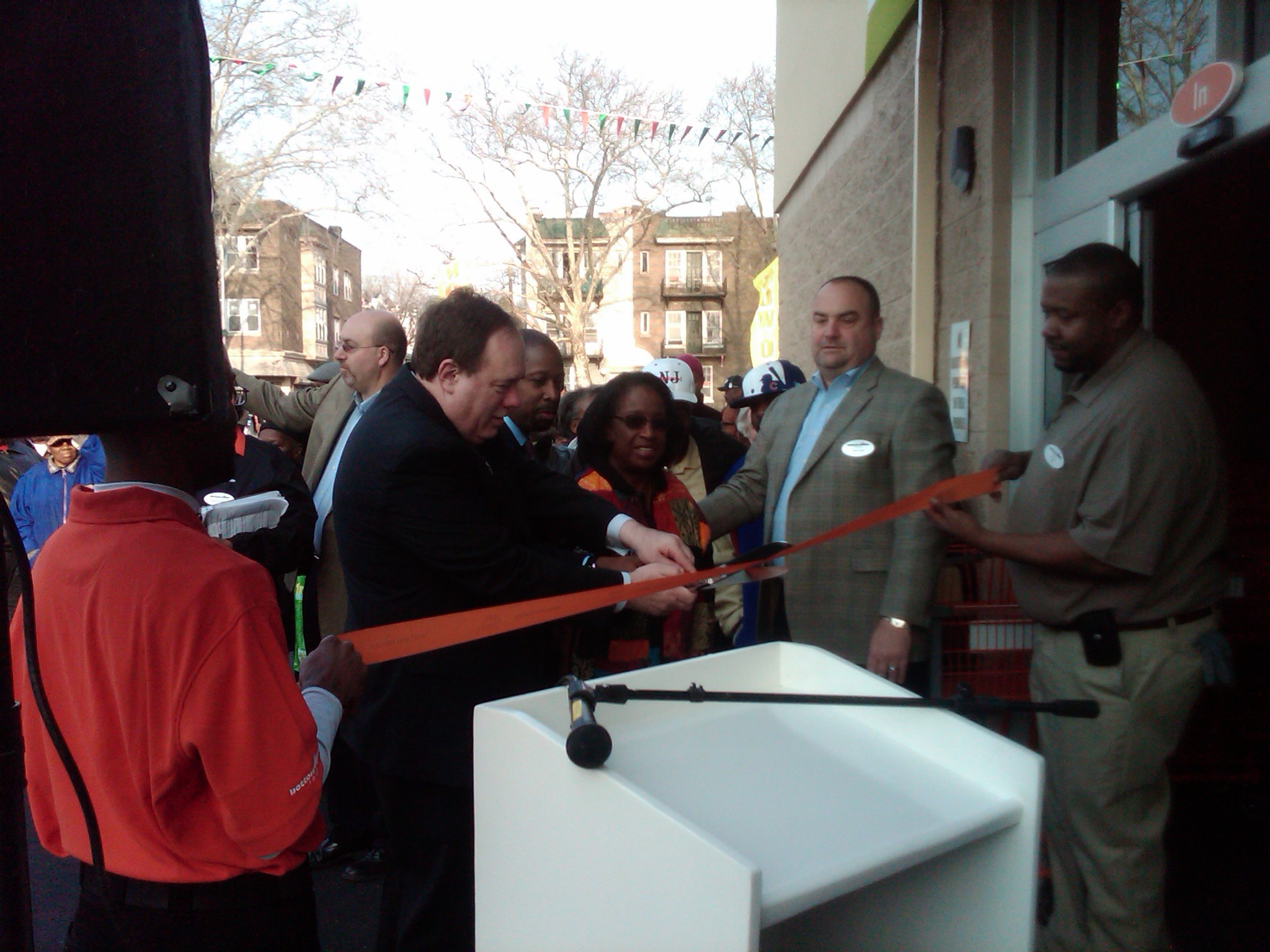 Soft-discount grocer Bottom Dollar Food, a subsidiary of Salisbury, N.C.-based Delhaize America, has opened its first store in the city of Philadelphia, on 6101 N. Broad St. More than 500 people attended the April 15 grand opening (left), among them Philadelphia City Councilwoman Marian Tasco and state representative Mark Cohen (D-PA).
"While we have opened 18 stores in the greater metropolitan area, this is our first store in the heart of Philadelphia," explained Bottom Dollar Food president Meg Ham. "Customers will find Bottom Dollar Food unique because we carry national and private products, and offer outstanding quality produce, meat and other products. We offer the best prices on groceries in the market and provide our customers a friendly, fun and lighthearted shopping experience."
Staffed by about 50 associates, the 17,000 square-foot Philadelphia store carries more than 6,800 items at value prices. The first 200 customers each received a free reusable mesh bag filled with private brand products. In keeping with the soft-discount grocer's quirky approach to retailing, operating hours of 6:57 a.m. to 10:03 p.m. begin Saturday, April 16.
The banner offers a best-price guarantee and will beat any rival operator's price on the same item by a penny.
"Bottom Dollar Food has great potential in this market because we believe it is underserved in the soft-discount grocer arena," noted Ham. "As we continue to expand in the market, we believe customers will enjoy shopping at our stores, and we will win new business through our customer-friendly approach and exceptional value we offer customers."
Grand-opening festivities included a performance by the ICONIK Drumline and Step Team of Philadelphia, and to mark the occasion, the banner donated $500 each to the Philadelphia Police Department, 35th District; Philadelphia Fire Fighters' Union Widows Fund; North Penn Baptist Church; and General David B. Birney Public School.
Bottom Dollar Food first entered the greater Philadelphia area last October, and Ham said the chain intended to expand further in the region, as well as in other promising markets.
Since opening its first store in High Point, N.C., in 2005, Bottom Dollar Food has grown to 46 locations in North Carolina, Virginia, Maryland, New Jersey and Pennsylvania.