Bigger, Better PEEPS Fest Planned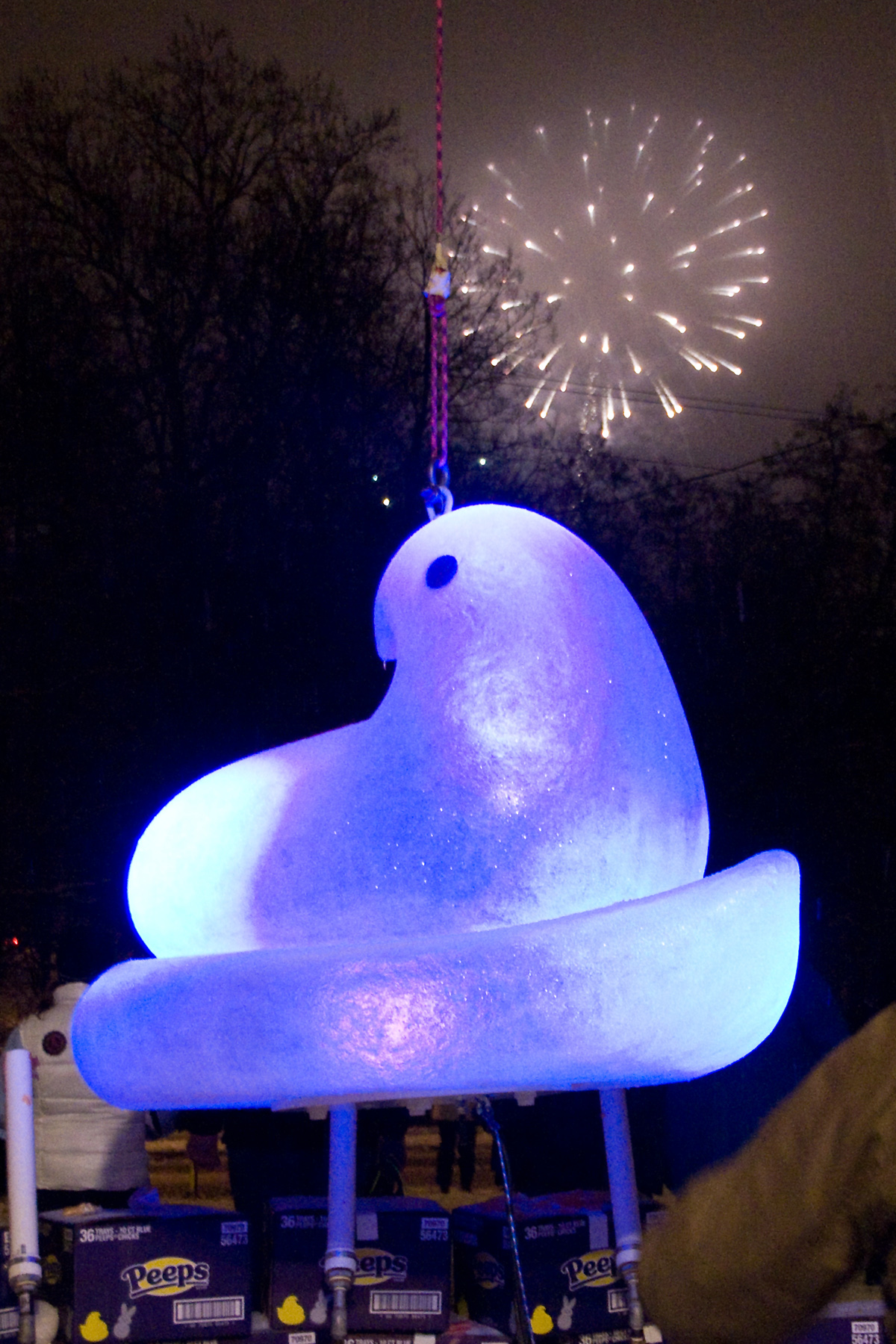 PEEPS Fest, the family festival that debuted in 2009, is coming back this year with more live music, art, and PEEPS-related activities and attractions for children.
Scheduled to take place from Dec. 29 through Dec. 31 in the iconic brand's hometown of Bethlehem, Pa., the interactive event will culminate in the dropping of a 45-pound 4.5-foot-high lighted PEEPS Chick and free fireworks to usher in 2011.
"PEEPS Fest was so popular in 2009 that we added a third day of programming this year," noted Brian Bachrach, senior brand manager of PEEPS at Just Born, the candy's manufacturer, which is presenting the festival along with the nonprofit arts organization ArtsQuest. "In addition, visitors will enjoy even more performers and activities. Just Born and ArtsQuest are committed to presenting quality activities and events that appeal to both children and adults, and what better time for family fun than between Christmas and New Year's Day? Once again, we're inviting everyone to join us at the festival's end for the free fireworks display and PEEPS Chick drop to celebrate the arrival of the New Year."
The activities and attractions on tap this year include a PEEPS Diorama Competition with dozens of entries from schools and, for the first time this year, companies; the return of the Delightful Desserts Competition, now expanded to be a monthlong event; musicians and children's performers; PEEPS-themed arts and crafts; PEEPS Olympics for kids; s'mores making, ice carving and glassblowing demonstrations; the sale of PEEPS merchandise at a special PEEPS & COMPANY Store; picture-taking sessions with the PEEPS Chick; and the new Mascot Day on Dec. 31, when kids can meet the PEEPS Chick and other Just Born and local mascots.
The festival will be held inside two large heated tents at Spring and Main streets in Bethlehem, and runs from noon to 5 p.m. on all three days, with the fireworks display and PEEPS Chick drop slated for New Year's Eve at 5:45 p.m.
For tickets and more information, consumers can visit www.artsquest.org/PEEPSfest or call (610) 332-3378.