AWG Posts Record Results
Get great content like this right in your inbox.
Subscribe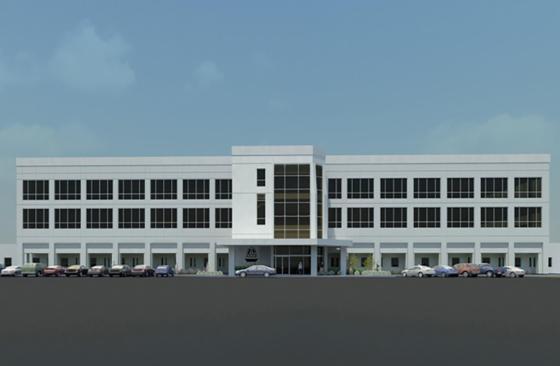 Bolstered by strong sales and widespread membership growth, Associated Wholesale Grocers Inc. (AWG) reported record consolidated net sales of $9.70 billion and distributed an unprecedented $203.4 million in year-end patronage at its annual shareholders meeting, which took place March 28.
The wholesaler's cooperative sales grew 10.5 percent over fiscal 2016 to $8.48 billion. Total distribution of cooperative benefits returned to shareholders, including interest, allowances and patronage, came to $576.9 million – another record. Total members' investment and equity ended the year valued at $550.6 million, an all-time high. Following strong results from AWG's subsidiaries and gains from nonoperating investments, the trading value for class "A" shares rose 10 percent to $2,200 per share.
Thanking all of the new members that joined Kansas City, Kan.-based AWG in the past year, President and CEO David Smith noted: "While we were blessed by strong sales growth, we're most proud of the $50 million in cost of goods reductions our members have received and will carry forward to be more competitive in their respective markets. Those reductions began in the fall of 2016 because of our overall initiative for improved vendor-partner relationships and from aggregating what is now $22 billion in annual buying power of our member stores, which surprisingly would rank them as the nation's sixth-largest retail grocer."
Despite the company's solid finances, Smith acknowledged the difficulties faced in fiscal 2017. "Just like the industry overall, AWG and our members also had our share of challenges," he said. "It was a hard-fought year, and we are so very thankful for the leadership of our board, the support and patience of our members, and the great efforts of our vendor partners as well as our AWG teammates that made it happen."
"2017 was a year filled with incredible change for my company, our industry, and certainly for our cooperative," observed AWG Chairman Barry Queen. "I'm pleased our cooperative could reposition its operating footprint and take advantage of new growth opportunities all at the same time. While there were bright spots in many areas, the explosive growth in the Chicagoland area was the most impressive. I think we went from a negligible market share to the wholesale leader to independent grocers there, all in a single year! The new members there are a great addition to our cooperative family, and we are excited to learn from them, as they're fine operators."
The annual shareholders meeting's theme this year was "Future Focused," in reference to AWG's mission to provide its member retailers with all of the tools, products and services, including top-quality merchandise and support at the lowest possible cost, necessary to compete favorably in their respective markets.
"We have new competition heating it up in the physical and digital space, and it's not going to be slowing down any time soon," asserted Queen. "As a member-owned cooperative, we band together to take these challenges head-on and we rely fully on AWG to provide us with what we need to remain successful and relevant."
The nation's largest cooperative food wholesaler to independently owned supermarkets, AWG serves more than 1,100 member companies and 3,800-plus locations throughout 36 states from eight full-line wholesale divisions. As well as its cooperative wholesale operations, the company operates subsidiary companies providing certain real estate and supermarket development services, print and digital marketing services, and health and beauty care, general merchandise, specialty/international foods and pharmaceutical products.