AWG Breaks Ground on Gulf Coast Division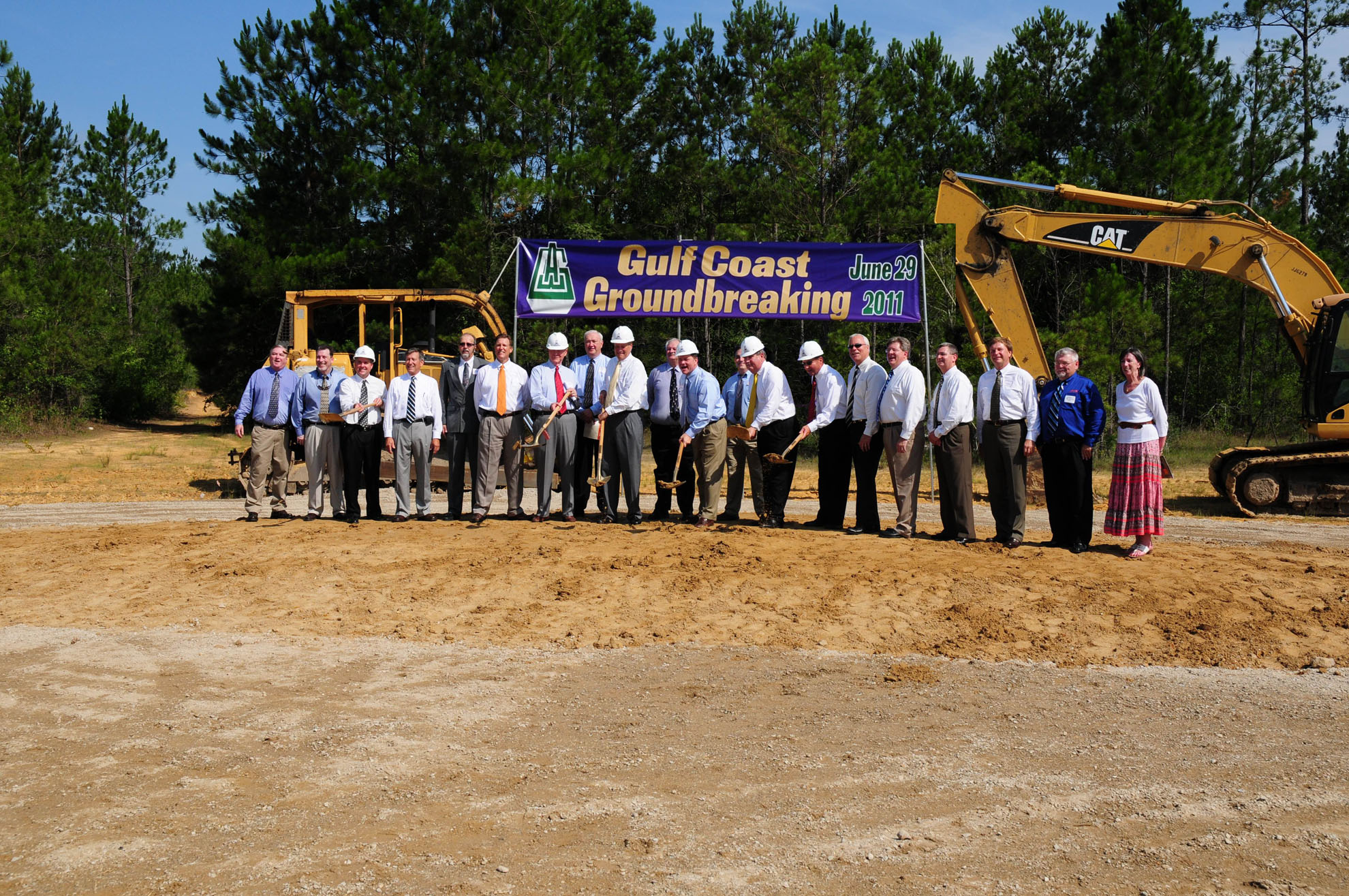 Associated Wholesale Grocers Inc. began construction of its seventh full-line grocery distribution center with a groundbreaking ceremony at the 68-acre site in Pearl River, La.
Participating in the ceremony were more than 35 AWG retailer-owners who will be serviced by the new division; AWG management and associates; numerous growers; manufacturers; and suppliers of Gulf Coast products, along with local political and community leaders.
Scheduled to open in January 2013, the new facility is expected to save AWG's current retailers more than $6 million annually in freight costs, lower the company's transportation expenses and improve the availability of affordable fresh food offerings and locally harvested products to consumers along the Gulf Coast.
"We're excited about the future of our new Gulf Coast Division and the potential for growth and expansion by our members in this dynamic region of the country," said Jerry Garland, AWG president and CEO. "We have a responsibility to the members of our cooperative to provide them with the best available food and related products at the lowest possible cost. This new division will significantly lower the cost of groceries to our members' stores and expand our abilities to further achieve that goal for our members and future members in this region."
The new distribution center is strategically positioned along the Interstate 10 corridor at the intersections of I-59 and I-12 to provide great accessibility and low-cost delivery of groceries to independent retailers in Louisiana, Texas, Mississippi, Alabama, Georgia and Florida.
At more than 720,000 square feet, the Gulf Coast Division will carry essentially everything an independent supermarket operator needs for its customers. Categories include dry grocery, frozen food, ice cream, dairy, fluid milk, meat, fresh seafood, produce, floral, bakery, deli and supplies. Overall, the facility will stock about 19,000 items that will cater to the needs of the Deep South and coastal areas it serves.
Company officials said the new division is expected to provide nearly 600 construction jobs and initially employ 290 new AWG employees.
Established in 1926, Kansas City, Kan.-based AWG is a retailer-owned grocery cooperative with annual sales of $7.25 billion. The company has more than 600 member-owners and services more than 2,400 retail outlets in 22 states.