Avocado Toast, Oats Top Ways to Break the Fast
Get great content like this right in your inbox.
Subscribe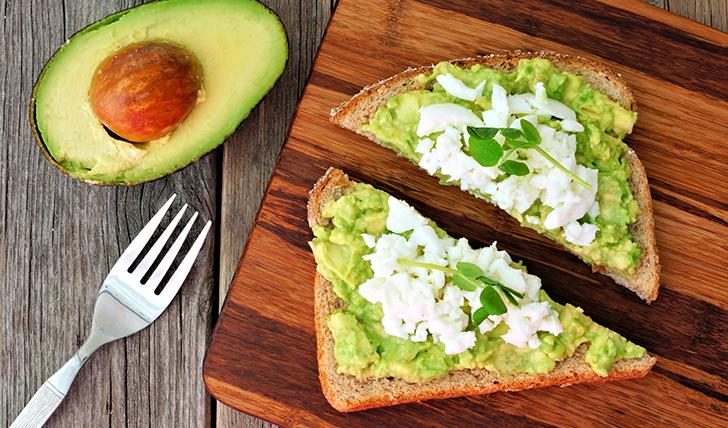 Thanks to delivery order tracking, social media "likes" and fitness trackers, data collectors have more sources than ever for finding out what people actually eat. Self magazine reported that MyFitnessPal looked at more than "100 million breakfasts entries from 220 million users" to pinpoint four top breakfast dishes. Researchers also tracked Instagram posts to compare "popular foods logged in August 2016 to foods logged in August 2017 to see which foods had the biggest jumps or declines, and how the data differed by age generation."
Coming out on top was avocado toast, reported Self: "Overall, there was a 49.4 percent increase in logging avocado toast from 2016 to 2017, and there were more than 533,900 Instagram posts."
And in another example of social media food trends matching actual consumption, overnight oats took the second position. "Overnight oats saw a 51.4 percent increase from 2016 to 2017, and 413,200 Instagram posts. Gen Z (ages 18 to 20, in this survey) were particularly big drivers, with a 143.7 percent increase in logging," according to Self.
Clearly, the fitness-tracking crowd lands on the more healthful side of eating, and No. 3 is protein pancakes, packed with Greek yogurt or protein powder. The fourth most-popular breakfast, frittatas, is more unexpected, with Self showing a 47.1 percent overall increase in logging from 2016 to 2017, and more than 214,500 Instagram posts. These baked egg omelets may not be a standard in many households, but they have gained favor among the protein-seeking crowd, who can bake them ahead and reheat as needed.
Some runners-up emerged in the MyFitnessPal's data collection: From 2016 to 2017, chia entries jumped 4.5 percent, while entries for power muffins increased 38.3 percent, according to Self.
Grocerant-Ready Ideas:
Daily avocado toast specials that layer on other ingredients such as roasted tomatoes, Greek yogurt, egg salad

Oatmeal bars with nut-milks, nuts, dried fruit, chia and other seeds

Freshly made and wrapped frittata wedges for grab-and-go breakfast and lunch