Associated Food Stores Launches Honey Bee Produce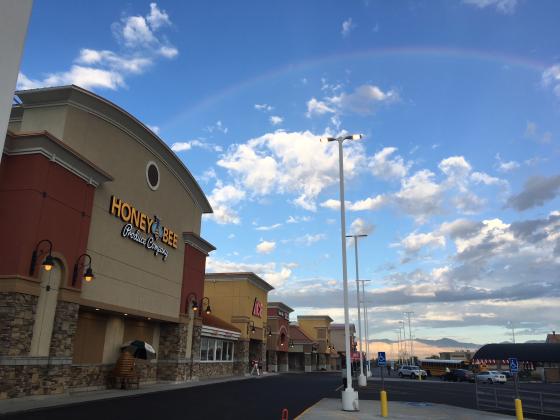 Offering fresh produce, specialty items and local products, Honey Bee Produce Co. launched this week in suburban Salt Lake City, the first small-format concept store of its kind in Utah.
Wednesday's grand opening of the 31,000-square-foot market in Draper, Utah, featured a small ceremony and a produce-slicing demonstration from a "produce ninja."
While Honey Bee offers a variety of traditional grocery store products, the market's main focus falls in three areas: produce, specialty and local, all working together to shape every department.
Produce, Specialty, Local
Fresh produce: The store's name signifies how dedicated the retailer is to fresh produce. As much as possible, the produce found at Honey Bee was grown in Utah and surrounding states, helping guarantee farm-to-table freshness.

Specialty: Throughout Honey Bee, there are hundreds of natural, organic and specialty items, including gluten-free and other free-from items. Shopping at Honey Bee makes any dietary or lifestyle need possible.

Local: Every department has Utah-made and grown products, especially produce. Honey Bee works with more than 30 Utah growers, producers and vendors to bring the best local products to the store. Being local also means giving back to the community through school sponsorships as well as beekeeping efforts.
Showcasing the Best
"We are excited to bring Honey Bee Produce Company to Draper. It's the first store of its kind with a wide variety of excellent produce, natural and organic items, Utah products, specialty items, and other great offerings," said Janel Grangroth, store director. "We can't wait to get to know our guests and showcase the best we have to offer."
Along with produce and traditional grocery items, the store has an in-store restaurant called The Hive, with a variety of made-fresh meals from pizza to wok bowls, a fresh bakery and meat department, a beer cave, Honey Bee Online service, and Go Skip mobile checkout.
Honey Bee Produce Co. is the latest retail concept of Salt Lake City-based Associated Food Stores, a cooperative grocery wholesaler that serves more than 400 independent retailers in eight intermountain states.