ARS Banners Vie in Safety Super Bowl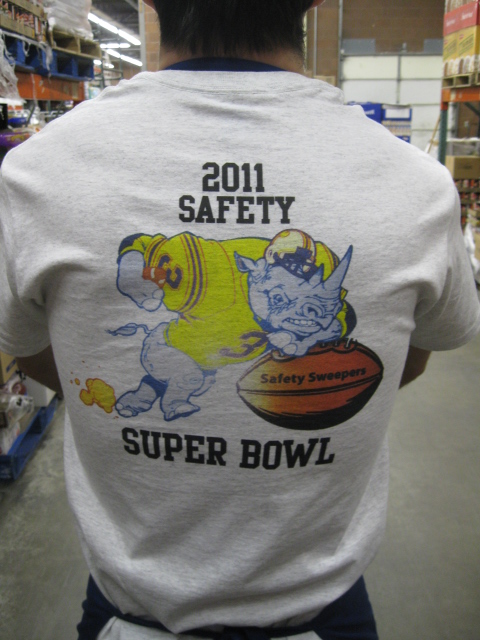 Macey's, Dan's, Lin's and Dick's Market, all banners of Associated Retail Stores (ARS), demonstrated their commitment to safety with a Safety Super Bowl. The 10-week competition aimed to boost safety awareness at the 21 locally owned stores, as well as to honor the safety efforts of associates.
Each store put up with posters resembling football fields in every store lunch room, with the goal of reaching the end zone by the end of the contest. Locations amassed points on a weekly basis for not incurring an employee or a shopper injury. Points were also earned by stores' voting for their "Store Safety MVP" weekly.
During the course of the competition, more than 210 associates designated "Safety MVPs" were recognized for their safety efforts. Large posters with associates' names on aprons -- evoking the retired jerseys of pro football players -- were hung from the store ceilings in their honor.
By the close of the contest, 13 stores had made it to the end zone, receiving $600 apiece. The top winners in each banner got $1,000 toward such break-room improvements as televisions and new furniture.
During the competition, there were only 11 employee accidents vs. 61 the previous year -- an 82 percent improvement. Five stores achieved a perfect record, without a single associate or customer injury.
Salt Lake City-based Associated Food Stores began operating a corporately owned group of stores under the Associated Retail Stores name in 1999. There are now 22 ARS corporate stores operating under four banners and formats: Macey's, Dan's, Lin's and Dick's Markets.