Albertsons Cos. Pharmacies Offer Genetic Testing for Mental Health Treatment
Get great content like this right in your inbox.
Subscribe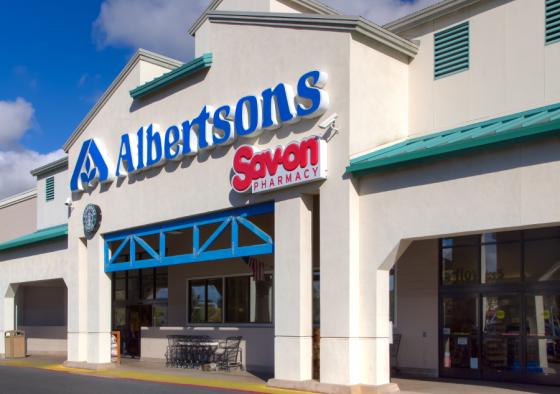 The Albertsons Cos. has entered a partnership to give customers at select in-store pharmacies access to free education about genetic testing intended to optimize treatment for mental health issues.
Genomind, a personalized medicine platform provider based in King of Prussia, Pa., is working with the Boise, Idaho-based grocer to teach customers at nearly 30 in-store pharmacies – including ones at 21 Albertsons stores in the Boise area, 5 Jewel-Osco stores in the Chicago area, and two Acme stores in the Philadelphia area – about its Genecept Assay. Specially trained pharmacists at these clinics may decide to counsel a patient if they see a pattern of the patient having unsuccessful experiences with a medicine prescribed for depression, anxiety, obsessive-compulsive disorder or other mental illnesses.
If the patient agrees, the pharmacist would then contact the treating clinician and suggest the Assay, which identifies patient-specific genetic markets that indicate which treatments are likely to work as intended, have no effect or cause adverse effects. The pharmacist would be able to administer the test – collecting a small amount of saliva with a cheek swab – in a private area of the pharmacy, and then review results of the genetic test with the patient after the test returns from Genomind's CLIA-certified lab. The clinician also would receive the test and could use it to help guide treatment decisons.
"We are excited to bring this opportunity to educate our patients about how genetic testing may be able to help them get better faster as they face mental health challenges," said Mark Panzer, Albertsons Cos. SVP of pharmacy, health and wellness. "We have reviewed the Genecept Assay from Genomind and feel confident about how its platform can enable an individualized approach to treatment."
The two companies hope to grow the number of locations offering the service over time.
The Genecept Assay covers more than 20 drug classes, 122 medications approved by the U.S. Food and Drug Administration, 18 clinically validated genes and 97 percent of medications used to treat depression, anxiety, bipolar disorder, schizophrenia, attention-deficit disorder and autism. It also offers comprehensive coverage of pain medications.
Albertsons Cos. operates stores across 35 states and Washington, D.C., under 20 banners, including Albertsons, Safeway, Vons, Jewel-Osco, Shaw's, Acme, Tom Thumb, Randalls, United Supermarkets, Pavilions, Star Market, Haggen and Carrs. It also owns and operates meal-kit company Plated.