Ahold Names Chief Commercial Officer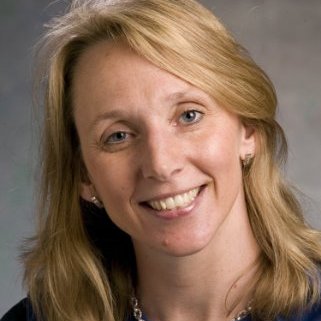 As part of a new executive committee (ExCo) leadership structure that it hopes will ramp up its "Reshaping Retail" strategy, retail conglomerate Ahold has hired Hanneke Faber to the position of chief commercial officer (CCO). In her new role, Faber will serve on the seven-member committee.
ExCo aims to streamline Amsterdam-based Ahold's governance structure and decision-making process, ensuring that the company's business and functional leaders are represented at the highest level.
Reporting to CEO Dick Boer, Faber (right) joins Ahold from Cincinnati-based Procter & Gamble, where she held various senior general management and marketing roles in the United States, Switzerland, Greece and The Netherlands. Her international experience spans innovation, strategy, customer insights and leading international brands. As Ahold's CCO, Faber will guide all global online and customer loyalty initiatives.
The other ExCo members and their responsibilities are Boer, overall Reshaping Retail strategy, communications, external relations; CFO Jeff Carr, finance, information management, real estate, simplicity; chief corporate governance counsel Lodewijk Hijmans van den Bergh, legal and compliance, mergers and acquisitions, responsible retailing; COO Ahold USA James McCann, business operations, continental strategy; COO Ahold Europe Sander van der Laan, business operations, continental strategy; and the as-yet-unnamed chief human resources officer, HR, leadership, organizational design.
"Following the development and implementation of Reshaping Retail, Ahold is now at a point to adjust its leadership structure in a way that will best drive and support our growth phase," noted Boer. "Furthermore, I am delighted that we have Hanneke joining our company. Coming from a world-class marketing organization, she will provide us with key insights in leading online and customer loyalty initiatives going forward."
The members of ExCo will officially begin their roles on Sept. 1.