Ag Sec Sonny Perdue to Keynote United Fresh 2018
Get great content like this right in your inbox.
Subscribe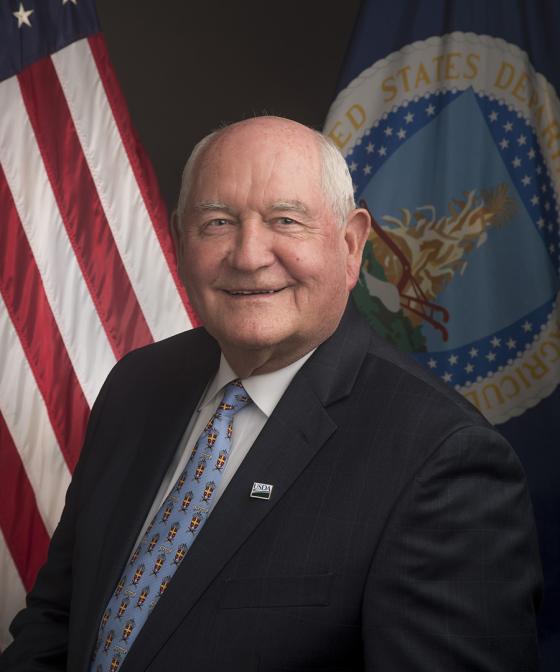 U.S. Secretary of Agriculture Sonny Perdue will deliver the opening keynote address at United Fresh 2018 trade show. In his address, Perdue will speak about the key issues facing the produce industry, ranging from immigration reform and the need for a legal workforce to NAFTA and the need to retain a fair international trade framework for agriculture.
"We're honored that Secretary Perdue will join us in Chicago," noted Tom Stenzel, president and CEO of the Washington, D.C.-based United Fresh Produce Association. "He's a proven leader for agriculture, helping the administration and Congress both to understand the importance of feeding the world, a task that requires a secure U.S. workforce, and a global trade system that supports both producers and consumers." 
Perdue will give his address at the United Fresh 2018 Keynote Breakfast, scheduled for Tuesday, June 26 from 8:00 a.m. to 10:00 a.m. at Chicago's McCormick Place Convention Center. The event requires a United Fresh All Access Package.
In other United Fresh news, Emily Griep has joined the association's staff as manager, food safety, reporting to VP of Food Safety and Technology Dr. Jennifer McEntire. Griep recently received her Ph.D. from Cornell University as a USDA National Needs Fellow in the area of food safety for a global economy, focusing on food science and technology, and minoring in international agriculture and rural development as well as nutrition. She brings to her new role technical expertise in processing technologies and industry experience as a quality associate and quality engineer with Minneapolis-based General Mills. Griep will be present at United Fresh 2018.
The United Fresh Produce Association serves companies in the global fresh and fresh-cut produce industry, among them growers, shippers, fresh-cut processors, wholesalers, distributors, retailers, foodservice operators, industry suppliers and allied associations.