AG New England Honored for Food Bank Contributions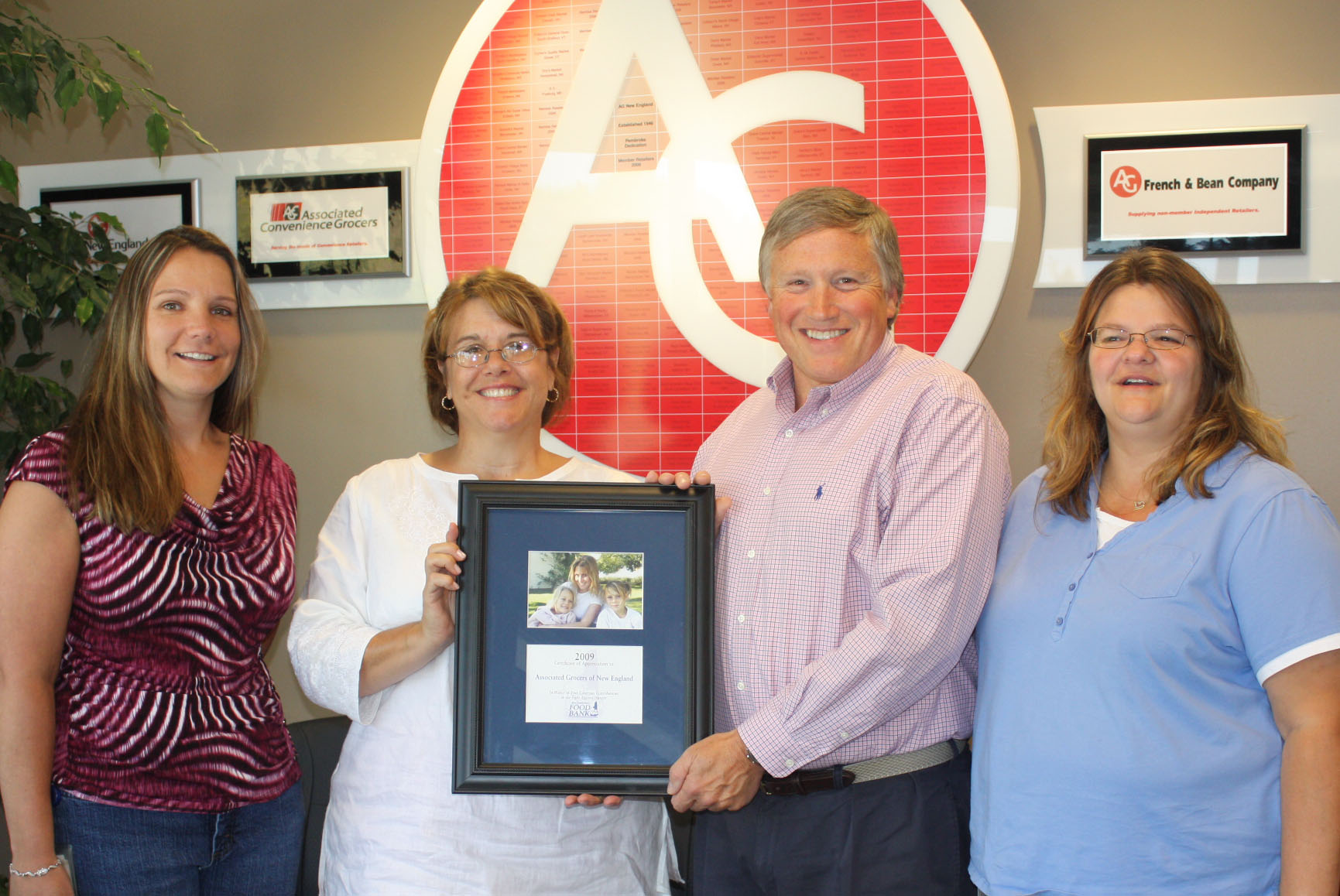 The New Hampshire Food Bank has paid tribute to Associated Grocers of New England for its support over the years.
"We've been helping the food bank in any way we can for the past 17 years," explained AG New England VP wholesale merchandising and procurement Rick Wheeler. "But in these difficult economic times, it feels especially good to do our part in helping those in need."
Twice a year, the Pembroke, N.H.-based cooperative of independent retail grocers holds a major food buying trade show. After each show, vendors donate to the food bank unused food and nonfood items that were on display, including fresh produce, beef, chicken, bread, dairy pastries, and shelf-stable products, in addition to such nonfoods as laundry soap and personal care items.
The food bank's daily inventory is around 6,000 pounds, so a donation from just one show can represent several days' worth of food. Over 400 registered agencies help distribute the goods to needy individuals throughout New Hampshire. AG New England has also worked with the New Hampshire Food Bank in an active advisory role.
Further, AG New England has worked with the organization in an active advisory role, as well as with other food banks in New Hampshire and similar charities in the greater Boston area and Rhode Island to provide thousands of holiday turkeys for needy families.
AG New England, the largest retailer-owned, wholesale grocery distribution center in New England, serves over 500 independent retail food stores in Maine, Connecticut, Rhode Island, Massachusetts, New Hampshire, Vermont, and the upstate New York/Albany area.