AG New England Acquires Bi-Wise Market
Bi-Wise Market, of Allenstown, N.H., has agreed to sell its business to Associated Grocers of New England, the largest retailer-owned, wholesale grocery distribution center in the region.
"Bi-Wise Market has been in operation since August of 1966, was founded by 'Mighty' Mike Genest and continues to be run by the Genest family," noted Mike Bourgoine, president and CEO of Pembroke, N.H.-based AG New England. "Since that time, Bi-Wise has operated as an independent, community based business. They have made Bi-Wise the business cornerstone of the Allenstown and Pembroke communities, and fully support local civic and charitable activities."
"Bi-Wise has been a member store customer of AG New England for over 35 years, and it is a logical transition to pass the reins of the business to a company that is fully dedicated to the success of the Independent retail grocers who are the owners of the cooperative," added Marc Genest, who sold the business to the wholesaler. "This is the best thing that could have happened to the grocery store, its employees and the community."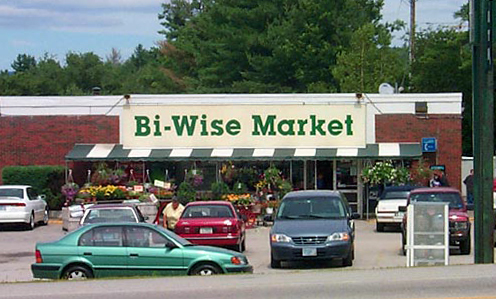 New Ownership, New Name
"Our plans are to keep the same great quality products and the Bi-Wise dedicated team of employees in place in Allenstown," observed Bourgoine.
As well as supplying independent grocers, AG New England owns and operates a number of stores through a subsidiary company. The stores operate as Harvest Market of Bedford, Hollis and Wolfeboro, as well as Vista Foods in Laconia, N.H., and Newport, Vt., and Sully's, in Goffstown, N.H. "We intend to operate [Bi-Wise] under the Sully's name," said Bourgoine.
Supplying more than 650 stores, AG New England and its Associated Convenience Grocers group serve independent retail food stores in Maine, Connecticut, Rhode Island, Massachusetts, New Hampshire, Vermont and the upstate New York/Albany area.