4 Things Independent Grocers Can Learn From Giants
Get great content like this right in your inbox.
Subscribe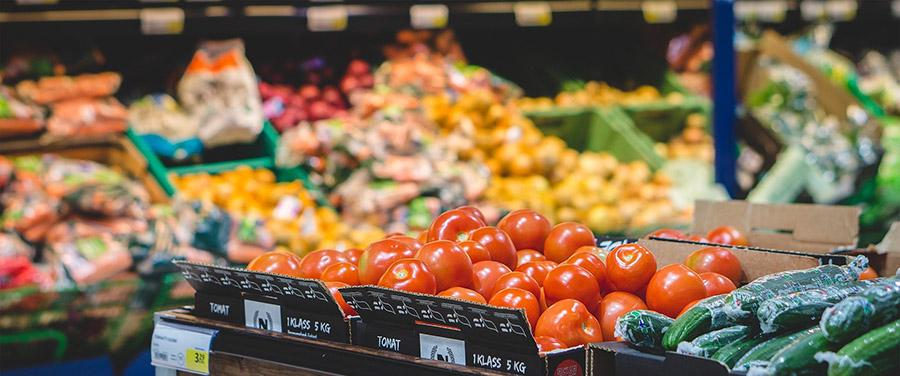 For small independent retailers, going up against chain supermarket Goliaths and trying to compete with their extensive marketing budgets and resources are never going to be easy. There are, however, some tactics and techniques that established grocery giants use that can easily be applied on a smaller scale to local stores, helping you to maximize sales and, in the process, improve the in-store experience that customers enjoy.
In this article, we'll take a look at some of the tried and tested techniques that big-name brands use to dominate the market, and explore how small outlets can use these tactics to do the same.
Tap into seasonable sales opportunities
One area where big food retailers do consistently well is with seasonal products and promotions – using them to drive sales boosts at peak periods. While to shoppers, it may seem ridiculous to see Easter products hitting the shelves in January, it's exactly this kind of forethought that helps to tantalize consumers and ready them for the next big seasonal occasion.
This approach is definitely something that can be replicated in small stores looking to capitalize on seasonal events throughout the year. Mapping out a promotional calendar that specifically targets significant times of year is a great way to draw in more customers. Whether you're selling handmade Easter eggs or offering buyers a taste of summer as the warmer weather gets closer, being ahead of the game with timely products and promotions is sure to improve sales figures.
employ visual branding
You rarely visit a large grocery store without seeing some kind of visual branding designed to catch your attention while you shop, and this tried and tested technique is easily transferred to small retail spaces.
Tempting shoppers with offers conveniently displayed on branded shelf wobblers or FSDUs is a great way to pique interest and potentially increase sales while consumers move through the store. Similarly, take the lead from giant supermarkets and use well-placed branded dump bins and point-of-sale displays at checkout to prompt shoppers to make a few last-minute purchases to up your store's revenue.
Consider a strategic store layout
With the ongoing rise of omnichannel retail and online grocery shopping becoming increasingly popular, particularly with time-poor Millennials, many brick-and-mortar outlets are investing in online to meet their customers' demands – but this doesn't mean you should forget the value of in-store experiences.
This shift toward online shopping reinforces the importance of maximizing consumer experiences when they physically visit your store – and if you look at giant supermarkets, they take shoppers on a journey through the aisles. This journey not only provides convenience for consumers, but also the opportunity to promote certain items without shoppers feeling like they're being directly sold to. Regardless of your store's size, it's crucial to organize aisles and shelves so that shoppers can easily navigate through to the checkout, seeing well-positioned products and promotions along the way. This will give you a far greater chance of increasing sales through impulse buys.
Entice with immaculate window displays
With sizeable marketing budgets and plenty of space, giant supermarkets aren't afraid to go all-out when it comes to using window displays to push forward products – but even as a small store with a small budget, you can do the same.
Maximizing your brick-and-mortar store's curb appeal is a great way to give passers-by a taste of what's in store and enticing them into the building. The key is to allow even the smallest window display to act as a billboard for your business with a setup that can be seen from a distance. From opting for bold colors and best-selling products to using "off-the-wall" concepts and simple, clutter-free layouts, taking the time to invest in powerful window displays will help to promote your business and drum up more sales.
As a small, independent retailer, competing against giant supermarkets is an almost impossible task. But by learning and replicating their marketing methods on a smaller scale, you may be able maximize your store's sales potential, carving out your place in a highly competitive and constantly changing marketplace.