10/05/2017
2017 Retailer of the Year: Hy-Vee's Executive Team
The folks running Hy-Vee don't just have deep roots in grocery, they also have a keen grasp of what consumers want and how to shoot well above their expectations. Their long industry experience on multiple levels of their company has influenced their vision of where Hy-Vee needs to be as a leader, an innovator and a survivor of the revolution currently taking place in retail.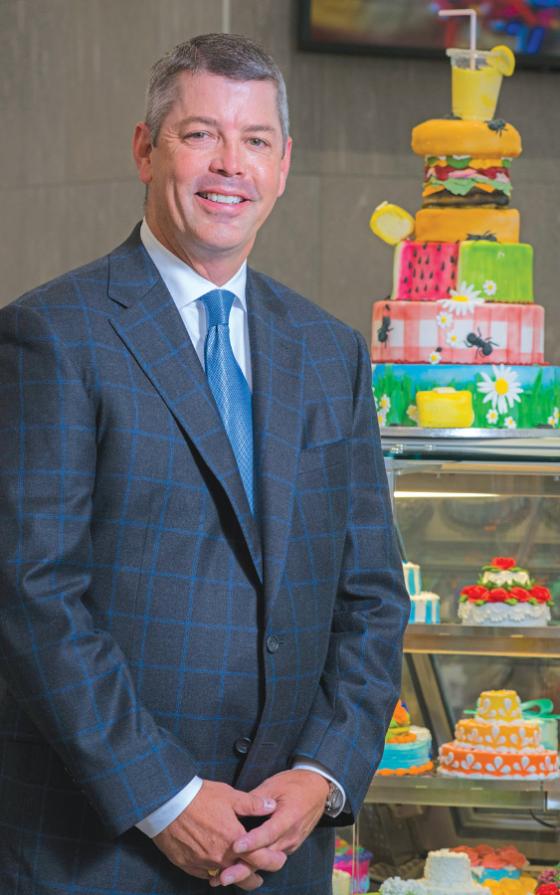 EVP and COO Jay Marshall started working for Hy-Vee on his 16th birthday, 35 years ago, in between his high school and college commitments. "Then I just started on the ladder of responsibility, worked through all the management roles in the store, became a store director, ran two stores," he recalls. "Ran a district of stores and then moved into the office. I've had responsibilities all over the office, from merchandising, marketing [to] now operations."
Marshall notes the unique diversity of Hy-Vee's marketing territory: "We're in big cities of 3 million people, and then our smallest store is in a town of 800 people. So the store size and the client base is very diverse. We have real small towns, and then big cities, but we're also spread out; we're in eight states. So we're pretty diverse across our chain. I think that's pretty unique."
What does Marshall admire most about Hy-Vee?
"We know we're a big company, but we think like family and we always want to put our employees and our customers first, and that really serves us well," he says. "That ends up getting us more dollars in the till at the end of the day."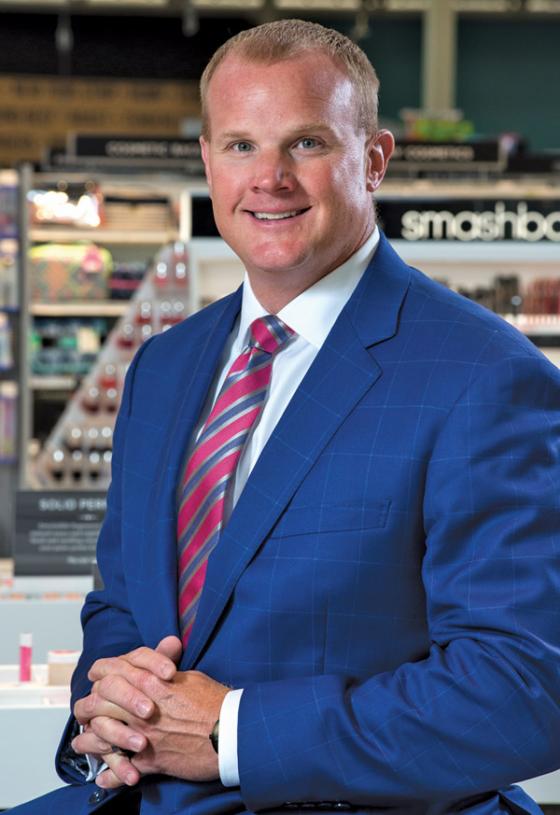 Similarly, Jeremy Gosch, Hy-Vee's EVP of strategy and chief merchandising officer, started working in his hometown's small grocery store at age 15, and then joined Hy-Vee when he went to college in 1995.
"I've spent most of my working years in the grocery store, worked my way up," he says. "I was a store director for about 11 years, and then I became a district VP, and then I moved into the office almost four years ago."
Gosch also appreciates Hy-Vee's "small-big" feel. "We all know each other well; we have a lot of great relationships throughout the system. We still really work hard to take care of our customers and our employees at the same time," he says. "I think our autonomous structure -- letting stores run and make decisions at store level, and do the right thing for their markets and for their customers -- is something that's unheard of in our industry. I think those are all things to admire."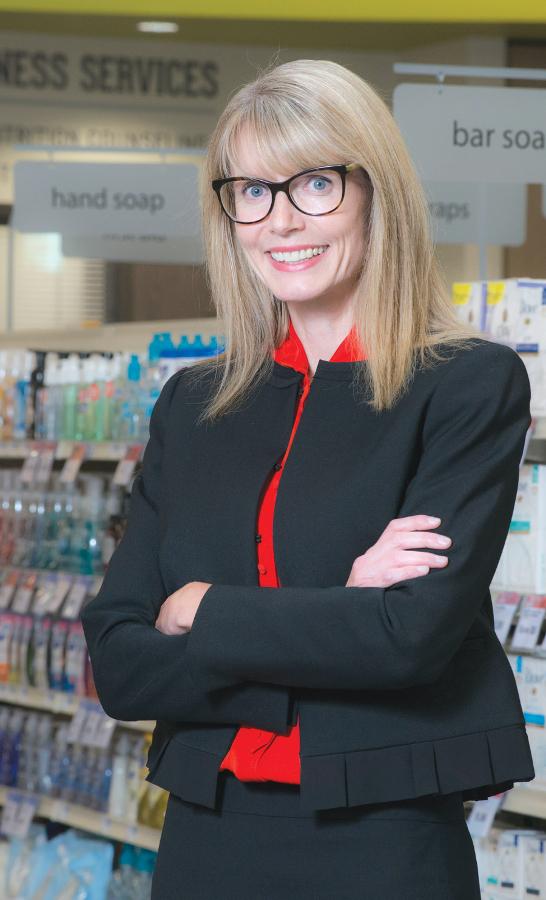 Kristen Williams, EVP and chief health officer, likewise began as a cashier at a Hy-Vee drug store while in high school in 1993. "It was a wonderful first job that helped instill the fundamentals of Hy-Vee at a young age. Eventually, I landed a position as the pharmacy clerk, a job in which I learned about the central role pharmacists play in the lives of their patients," she explains.
Williams became a Hy-Vee pharmacy manager three years after earning her doctor of pharmacy degree,and then in 2006 was named a pharmacy supervisor for Hy-Vee stores in Nebraska, South Dakota and western Iowa. "Over the years, I've served as a director of pharmacy education and training; assistant VP, where I oversaw the new central-fill pharmacy operation; and VP of health and wellness."
In addition to overseeing more than 250 retail pharmacies, including an expansive immunization program, and pilot initiatives in value and performance, Williams has responsibility over seven specialty pharmacies, more than 200 dietitians, 60 clinics, nine Healthy You mobile units, and wellness initiatives for more than 85,000 Hy-Vee employees.
"What I respect most about Hy-Vee is its strong history of showing employees how their thoughts and ideas matter," she says. "This company knows its employees are their greatest asset, and it gives each of them the autonomy and freedom to make the best decisions and implement processes to better meet the needs of our customers."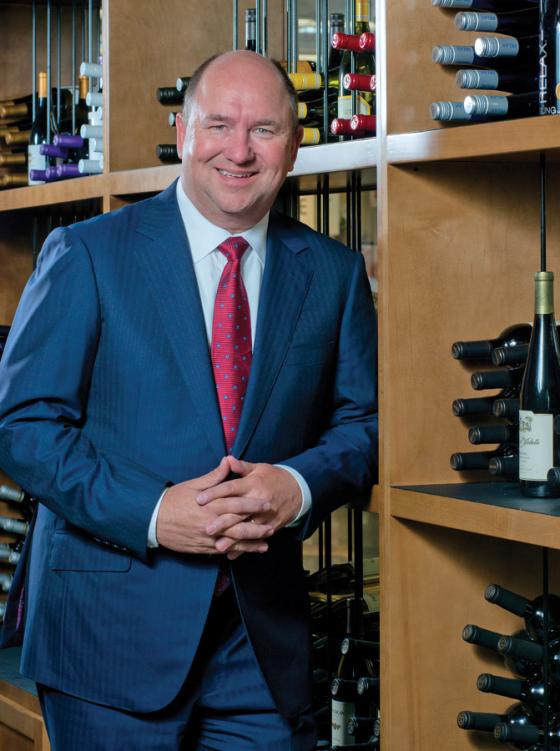 Interestingly, Randy Edeker didn't plan on becoming Hy-Vee's CEO when he began his grocery career; instead, he aimed to become a store director.
"I took a store that hadn't made money in its history, and we made money the first quarter I was there, and so that kind of launched my career," Edeker recounts. "That''s what I set out to do. The rest of this has just kind of happened. I'm not one of those guys who walked in the room and said, 'Hey someday I'm going to be the CEO.'
"I love what I do, and I work hard at it, and my people work hard," he continues. "Other than that, I don't know that I'm that different than most. I spend a lot of time reading and studying and researching. I feel like if there's anything that you have to be today, you have to be a constant student of the game. Always."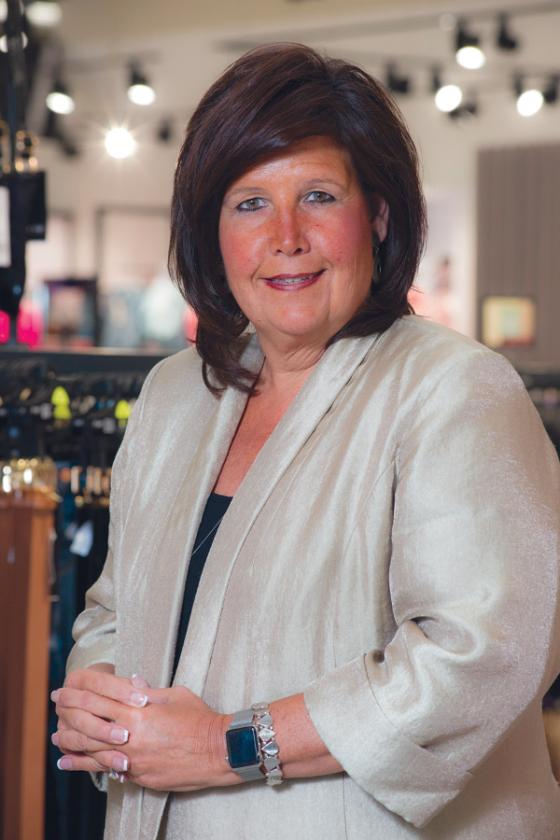 Donna Tweeten, the retailer's EVP, chief marketing officer and chief customer officer, says she admires the philanthropic spirit that drives Hy-Vee, as well as "how progressive and innovative the organization is. When you think about grocery retail, even as much as things are changing and evolving, it's ... an industry that's very traditional in its ways. You don't really think of grocery retail as being innovative -- really not till, quite frankly, the last few years. But I think Hy-Vee, it's really out there."
Tweeten's background differs a bit from most of her front-office colleagues: She brings a background in advertising and marketing rather than grocery, having started her career working for an ad agency.
"One of the agencies I worked for became a subsidiary of Hy-Vee," Tweeten notes. "Hy-Vee was my personal account and my largest client. Eventually, after Hy-Vee purchased the agency, I ended up becoming president of the firm. Then they asked me to join the corporate office."
That's not necessarily what Tweeten envisioned herself doing. "I always said there were two things I would never do: One was drive a minivan, and the other one was work in corporate America," she quips, adding, "So here I am at Hy-Vee, and I love it."
But she still doesn't have a minivan.