08/20/2018
1st Mobile-Enabled Lottery Card Available at OH Grocers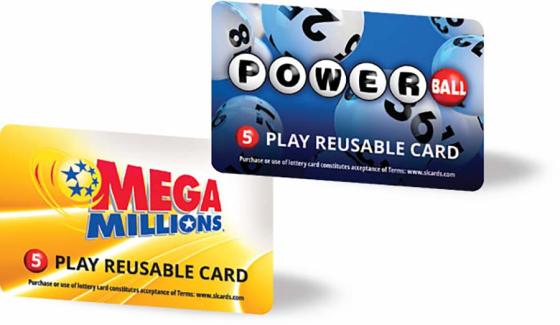 A new mobile-enabled card now available at select grocery stores across Ohio enables consumers in the state to buy and play Powerball and Mega Millions in a unique and convenient way. 
The Lottery Card, which shoppers can purchase at Buehler's Fresh Foods, Giant Eagle and Kroger stores in the state, is the result of a collaboration between Linq3 and Blackhawk Network. The card will become available in more states later this year, subject to applicable state lottery approval.
Ohio is among the first states to offer a digital lottery option allowing players to enter the draw games via their phones. Adults 18 or older and can purchase the cards in checkout lanes and on gift card racks in the above named stores.
The card costs $10 for five plays and $20 for 10 plays. Purchasers are charged the cost of their chosen Lottery Card plus 89 cents for Mobile Play Benefits.
A player texts in the Lottery Card's unique code to a specified number, provides his name and confirms his location to complete a one-time card enrollment. The player then receives a picture message with the quick-pick numbers, draw date and other transaction information.
Winners are notified via text, and picture message and most winnings are paid automatically via PayPal. After enrolling, players can use a Lottery Card to play again and again by presenting it at checkout.
A further benefit of the Lottery Card is the opportunity for consumers to give it as a gift. According to the National Retail Federation, for the 11th consecutive year, gift cards have been the most popular items on Americans' holiday wish lists. 
"Lottery players, like all consumers, want convenience and a great user experience," said Tom Spiegel, chairman and CEO of Atlanta-based innovation and technology company Linq3. "The Lottery Card provides both. It's a product designed to fit with consumers' increasingly busy and digital lifestyles." 

"We are proud to pair Linq3's innovative technology with our robust retail network to bring the Lottery Card to market in Ohio," added David Tate, EVP, sales and marketing at Pleasanton, Calif.-based Blackhawk, a global financial technology company and provider of value solutions. "The Lottery Card represents an innovation in both the gift card and lottery industries, and is a great gift option for those accustomed to living a more digitally enabled lifestyle."