Steelers Ice Cream, Sweepstakes Make a Play for Fan Loyalty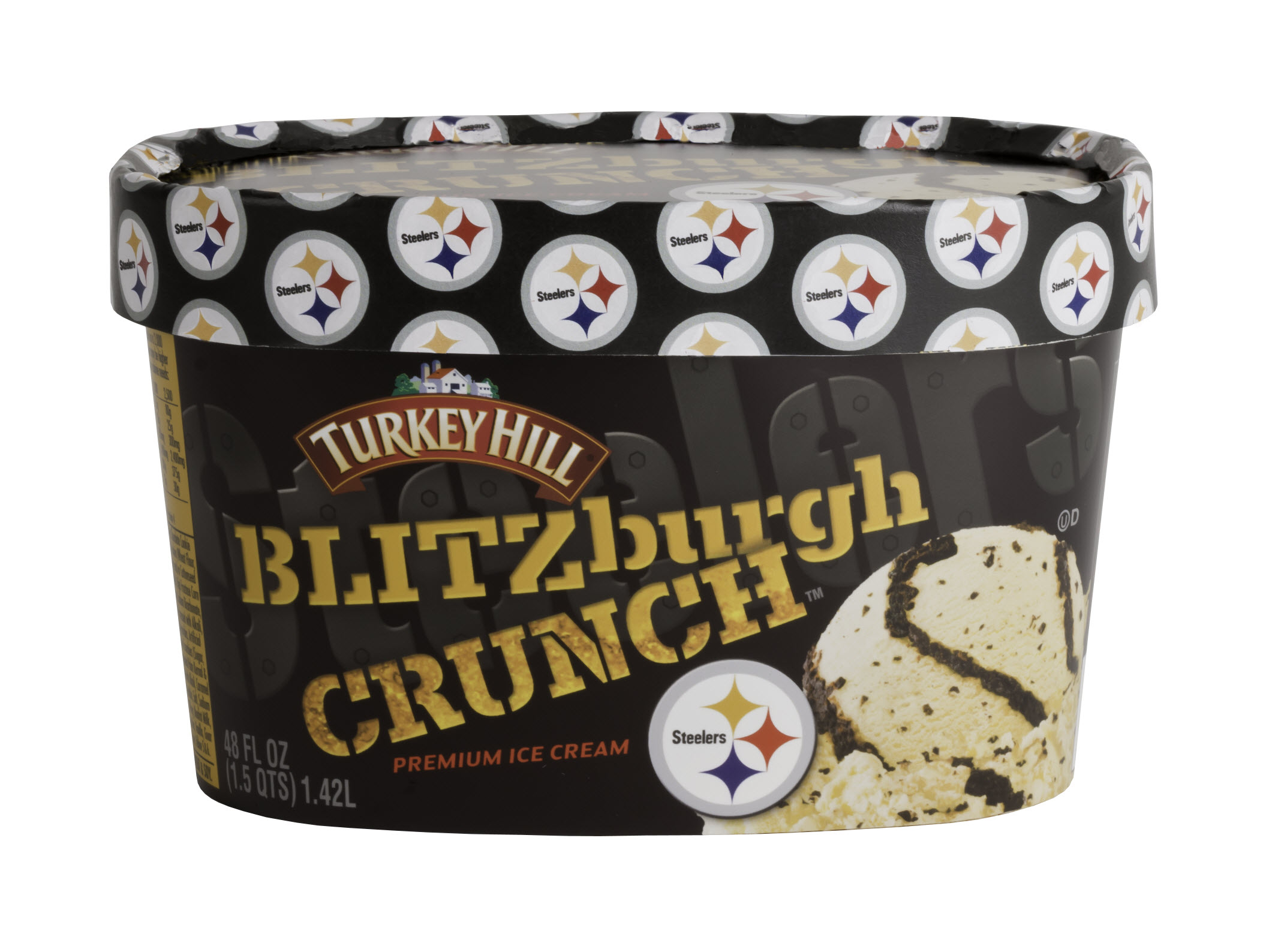 Pennsylvania's top ice cream brand, Turkey Hill Dairy, has rolled out a flavor in honor of the Pittsburgh Steelers called, appropriately enough, Blitzburgh Sundae Crunch. Offering premium golden sweet-cream vanilla ice cream packed with smooth chocolate fudge swirl and chocolate cake crunchies in Steelers black and gold, the flavor was available as a free sample for fans at the Sept. 2 pre-season game after halftime.
In tandem with the introduction of Blitzburgh Sundae Crunch, which retails for $3.49 to $4.99 per 48-fluid-ounce carton, Lancaster County, Pa.-based Turkey Hill is running a sweepstakes in which 30 people will win free game tickets or Steelers merchandise, and one grand-prize winner will receive a pair of season tickets for 2011-2012. To enter, fans can buy specially marked packages of the new flavor at area grocery stores. Select packages have an on-pack sticker with an entry code. Fans can visit turkeyhill.com/steelers to register their codes. Three winners will be chosen from 10 weekly drawings during the regular season. At each weekly drawing, one winner will get receive two tickets to the Dec. 23 game against the Carolina Panthers at Heinz Field, along with an invitation to a private pre-game tailgate party.
Two weekly winners will also get a $25 Steelers gift card enabling them to buy Steelers merchandise at Steelers Sideline stores. All entrants will be eligible for the grand-prize drawing around Super Bowl Sunday, in which one fan will score the season tickets.
"There is something unique about Pittsburgh and Steelers fans," said Turkey Hill president Quintin Frey. "Their spirit, drive and strength are legendary."