ShopRite, Dulcolax Fight Colon Cancer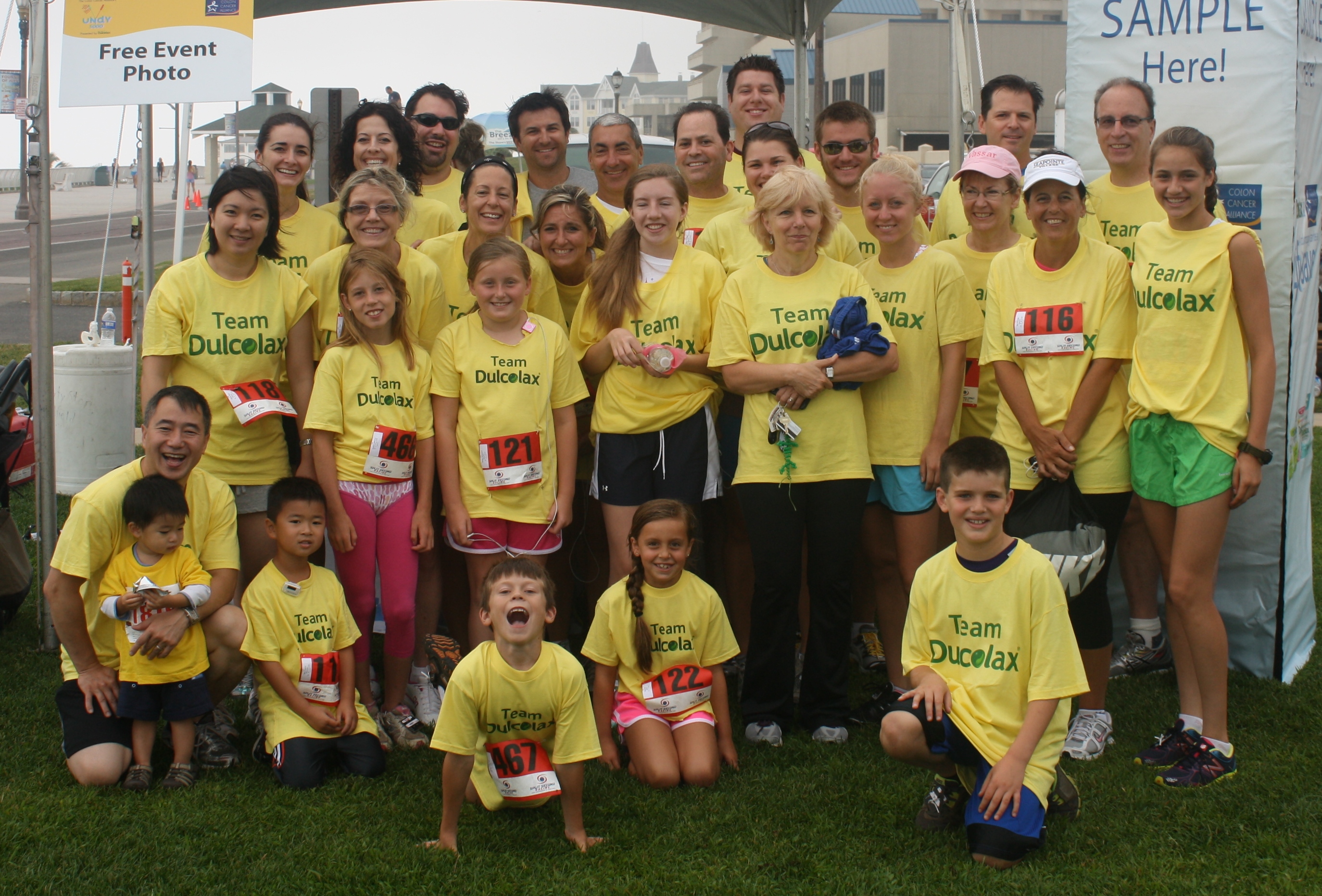 Local ShopRite stores helped raise awareness of colorectal cancer by supporting the 2012 Jersey Shore Undy 5000 in Long Branch, N.J., presented by Boehringer Ingelheim, the maker of Dulcolax (whose team is pictured at left). Begun by the Washington, D.C.-based Colon Cancer Alliance (CCA), the event is a national series of 5K run/walks where participants strip down to their skivvies to spotlight colon cancer, of which an estimated 140,000 new cases will be diagnosed this year.
Although colon cancer affects one in 19 Americans and more than 50,000 people will die from colon cancer in the United States alone, it's highly preventable through appropriate screenings. The CCA works to provide hope and support to both patients and their families, while saving lives through screening, access, awareness, advocacy and research.
In advance of the Jersey Shore Undy 5000 on July 28, ShopRite stores, which are operated by members of Keasby, N.J.-based retail cooperative Wakefern Food Corp., displayed posters and urged shoppers to sign up for the event. Additionally, more than 20 associates took part in the race.
As a part of its "Donation Match" program, Boehringer Ingelheim will match up to $100,000 in retailer donations made to the CCA. For the Jersey Shore race, the Ridgefield, Conn.-based company paid the cost of registration for the ShopRite participants and matched all of the funds that the chain's team raised, resulting in more than $8,500 donated in support of the Jersey Shore Undy 5000.
"We had 615 people participate in the Undy 5000 event and raised $80,000 for local and national colon cancer screening, awareness and support programs," said Todd Setter, CCA's national director of the Undy 5000 Series. "These partnerships have allowed us great exposure at the retail level."
Retailers interested in participating in one of the 17 national Undy 5000 events should contact their Dulcolax representative for more details.