Piñata Apples Back in Stores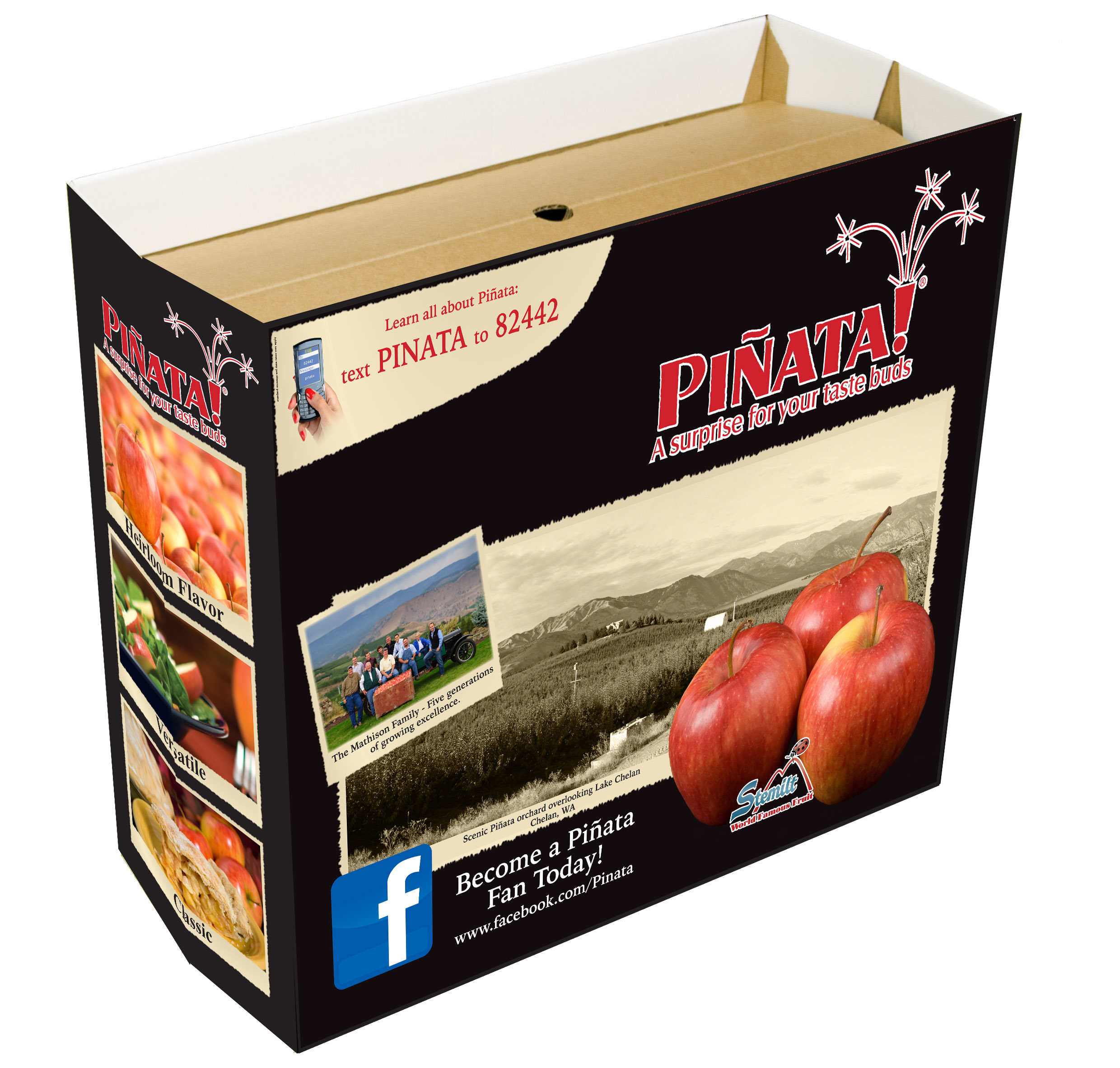 Following a successful nationwide debut in January 2010, premium Piñata apples are heading back to produce sections. First introduced in Europe in 1986, Piñata is exclusively available from Stemilt Growers, which is offering a variety of marketing programs to help retailers make 2011 an equally successful year for the variety, a cross between Golden Delicious and two heirloom varieties from Europe: Cox's Orange Pippin and the Duchess of Oldenburg.
"Piñata is a variety that thrives in eastern Washington's arid climate, and the 2010 harvest was no exception," noted Roger Pepperl, marketing director at Wenatchee, Wash.-based Stemilt, of the high-sugar, high-acid apple with a crisp and juicy texture. "Moderate summer temperatures combined with maturing trees to produce the highest-quality crop of Piñatas that we've seen yet. We're anticipating a great year for Piñata at retail."
An easy-to-assemble pop-up display from the grower highlights Piñata's heirloom heritage and a few of the apple's unique attributes. The display also features a QR code and text-in number that takes shoppers to a mobile site where they can find out more about Piñata and get free recipes.
One of the most versatile apples on the market, Piñata is great for eating fresh out-of-hand, while its ability to resist browning when sliced makes it a perfect choice for fresh salads. Additionally, it doesn't break down when exposed to high temperatures for cooking.