PFK Names VP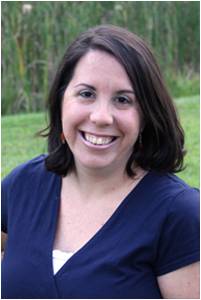 Produce for Kids (PFK) has hired Trish James as the company's VP. In her new role, James will lead the strategic development and creative positioning associated with future PFK brand development. She will also take on consumer outreach, in-store campaigns and the management of day-to-day organizational operations.
"With a background in grocery retail at Acme, she'll bring a new perspective to the company and its campaigns, as well [as] best practices for reaching shoppers," said John Shuman, president of Orlando, Fla.-based PFK. "She has also proved to be very successful in creating and executing programs to increase the sales of fresh produce."
James (left) joined Acme in 2005 and held various positions in the marketing and merchandising departments, including her most recent role as business sales manager of produce. Her experience in category and brand management, loyalty marketing, direct marketing, promotions and event coordination will enable her to develop multilayered campaigns to meet the needs of today's busy and time-starved mom.
Among her notable achievements at the Philadelphia-area grocery chain, James created and implemented the "Acme Healthy Kids" program, which offered a planogram of healthy snacking and lunchbox options for shoppers, and increased sales of fresh produce. She also devised and led weekly meal solutions for shoppers, incorporating items from all store departments into a display where shoppers could quickly grab all of the items needed for a meal. This program not only boosted fresh produce sales, but also sales of the other departments involved.
James will also guide PFK into a more digital space over the coming year, beginning with the launch later this summer of a new website featuring meal-planning tools, the Parents on Produce blog and other resources for parents.
Founded in 2002 by Shuman Produce Inc., PFK encourages healthy eating among families by providing simple, healthy meal solutions and resources for parents, while raising funds for local children's nonprofit organizations.