Orchard Bins Place Spotlight on Produce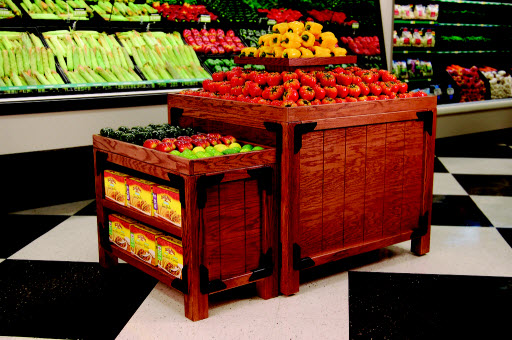 Retailers can create unique produce department destinations with FFR-DSI's recently introduced Orchard Bins. Available in multiple sizes and styles, the items provide a durable, upscale solution for merchandising produce, as well as other bulk products, according to the Twinsburg, Ohio-based vendor, which also offers merchandising and loss prevention systems, shelf-edge label holders, sign and literature holders, product merchandisers and fixtures, display fixtures, smallwares, display construction components, and more.
Bins of varying heights can be arranged in a tiered display to boost impact and attract customers. ABS liners give the display a full look with minimal product, thereby reducing shrink, while metal corner guards prevent shopping cart damage.
The bins come in a variety of styles: Standard, Angled and Shelved Spillovers, and Stainless Steel insert for iced product. Accessories include a four-bin connector, pedestals, risers and panel sign holders with spiral pads.
Among the available standard finishes are red mahogany, clear coat, natural and rough pine. Additional finishes can be made to order.
FFR-DSI, Inc. offers start-to-finish solution delivery, including consultation, design, prototyping, production and fulfillment.
For more information, call 800-422-2547 or visit www.ffr-dsi.com.