One of Canada's Online Grocers is Going Brick-and-Mortar
Get great content like this right in your inbox.
Subscribe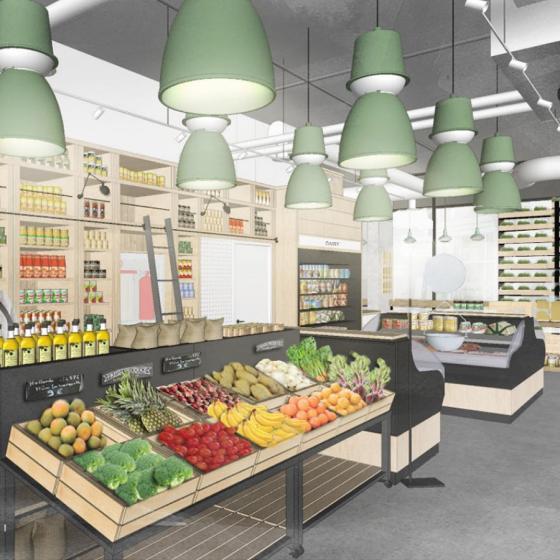 While most online grocers figure out how to turn bricks-based transactions into clicks-based ones, one of them north of the border is currently doing the opposite: transferring its online success into a planned chain of brick-and-mortar stores.
Fresh City Farms, an ecommerce grocer that delivers organic groceries and meals to online shoppers' doorsteps, is opening physical stores in Toronto. Next month in the city's west end, it will open its second brick-and-mortar location, a 2,000-square-foot store on Ossington Avenue that will carry around 1,000 SKUs, including organic and local produce, prepared meals such as jarred salads, cheese, fresh meat, organic meal kits, and dry goods from small, independent brands.
"We're really focusing on fresh, and we see ourselves as a neighborhood store, similar to urban centers in Europe where people do their shop for a couple days at a time," said Ran Goel, CEO and founder of Fresh City Farms.
Fresh City Farms opened its first store on Toronto's Roncesvalles Avenue in April. Goel believes the Toronto market can support up to 20 small-format locations in its central core.
"We're taking it one store a time," he added. "We think there will be a lot of learning [from the Ossington store], which we think of as our first store in that we designed it ourselves and located it very consciously. But we do think there's a hunger for this."
Read the full story from Progressive Grocer's sister brand Canadian Grocer.