Ocean Mist Farms Bows Mobile Site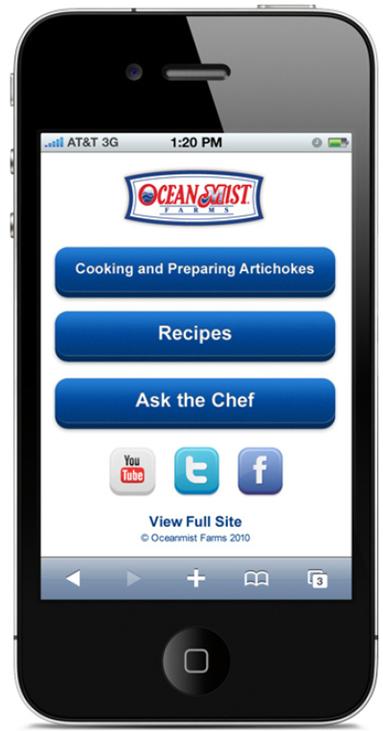 Ocean Mist Farms has introduced a mobile version of its website. The new destination, m.oceanmist.com, went live March 1.
The artichoke grower's mobile site contains content similar to its full website, www.oceanmist.com, including videos about cooking and preparing artichokes, a recipe database, an "Ask the Chef" function and links to Ocean Mist's social media sites on YouTube, Facebook and Twitter.
"Our overall strategy with the new mobile site is to be able to reach consumers by their preferred device of communication," explained Kori Tuggle, director of marketing and business development at Castroville, Calif.-based Ocean Mist. "Whether it is a desktop PC, an iPad, iPhone or Android, we are poised to cater to artichoke consumers on any device."
The mobile site will also enable the company to carry out QR code promotions and forge instant in-store connections with artichoke fans.
"Our goals with the new mobile site are to remain relevant and engaged with our target audience, to provide value to the user, educate artichoke users and support retail sales," added Tuggle. "With mobile platforms [having] reached critical mass, this is one of several mobile trends that we are acting upon."
Besides leading in the artichoke category, Ocean Mist Farms offers a full line of fresh vegetables.