Google, PayPal Alumni and Former Shop.org Exec Team for New Venture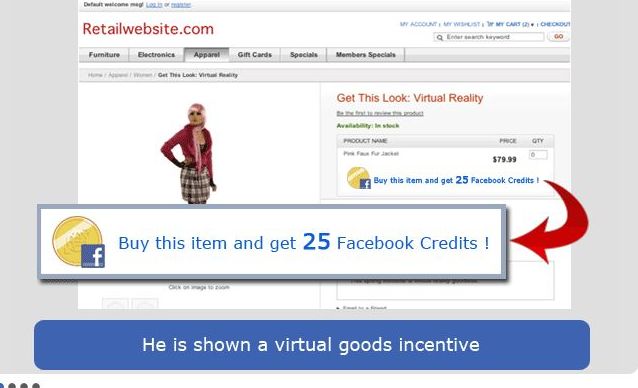 E-commerce entrepreneur Michael Amar, former Shop.org executive director Scott Silverman, and former team members from Google and PayPal have launched a new company to help retailers harness the burgeoning worlds of virtual goods and social gaming.
Called Ifeelgoods, the company seeks to make online retail promotions more effective and less expensive by using relevant virtual goods and currencies from the most popular social games in place of traditional promotions such as discounts, coupon codes, or gifts with a purchase.
"In retail, incentives and promotions are critical sales tools -- especially in the current economic environment -- but they are one-size-fits-all and can be very expensive," said Amar, CEO and co-founder of Menlo Park, Calif.-based Ifeelgoods. "As social networks and social games become even more integral in people's daily interactions and personal relationships, it's evident that retailers who learn how to capitalize on these trends will have a powerful advantage over their competition."
Ifeelgoods will join forces with leading publishers of social games -- such as Foursquare -- to make their virtual goods and virtual currencies available for retailers to offer as incentives to customers. Social game publishers will benefit from exposure to existing and new players, and increased sales of virtual goods and virtual currencies.
"From search to user-generated content to social media, I've witnessed a number of digital retail game-changers over the past decade," noted Silverman, Ifeelgoods co-founder and VP of marketing. "There's no doubt in my mind that virtual goods will be the next disruptive business model for this industry."
Executives from Ifeelgoods include a diverse representation of leaders from the retail and service provider communities. Amar, an entrepreneur and investor in the online industry since 1995, founded AGORAD, which was France's largest independent online media agency when he sold it in 2007. Silverman, who became executive director of Shop.org in 2001, brings to the company a strong understanding of top trends in e-commerce, in addition to deep and broad connections with the retail industry's top leaders.
Other executives joining the company include Dimitri Ducourtieux, COO and VP of Europe, who previously led major technical projects for top European retailers such as Otto Group, Intermarché and Yves Rocher; Suchit Dash, who joins as VP of product after an extensive career at PayPal; and Vida Ha, who spent five years as a senior software engineer at Google before becoming Ifeelgoods' lead engineer.
Ifeelgoods has raised $1.1 million in venture funding from several experienced venture capital firms and investors.