EnsembleIQ
More Information
Total Market Solutions

Strategies | Insights | Positioning | Focus | Access
EnsembleIQ—the retail industry's only complete, integrated information and marketing platform—was formed in 2016 from a combination of three leading b-to-b information companies, each with its own specialized focus:
Stagnito Business Information – CPG RETAIL

Edgell Communications – TECHNOLOGY

Path to Purchase Institute – SHOPPER MARKETING
It empowers CPG's, retailers, tech vendors and marketing agencies with an integrated network of database, research, media and marketing resources. 
EnsembleIQ brings fresh, curated content and robust, comprehensive marketing programs to professionals in the retail, hospitality and consumer goods & services industries across all retail channels.

EIQ Enterprise Solutions provides strategic consultation and integrated marketing programs that are tailored to client goals and harness the power of EIQ's resources and brands. It empowers businesses with an intellectual advantage to:
Develop and articulate business strategies

Deliver and interpret marketplace insights

Create compelling and relevant client stories

Socialize and activate client knowledge to drive leadership

Engage key decision makers to support specific client objectives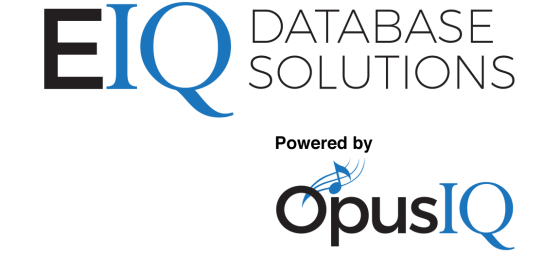 OpusIQ taps into a highly cultivated, engaged and motivated audience and powers the retail industry's only multidimensional integrated database.  
The database contains 890,000 net records that integrate: 
10 fulfillment databases

114 events

58 webinars

43 recurring newsletter feeds

24 websites

2 directory databases 
Tell us the market and contacts you are trying to reach, and OpusIQ can segment your audience in based on demographics, geography, engagement, behavioral data, title, company and predictive purchase intent. 
 

EIQ Research Solutions helps you connect with your customers with:
Knowledge you can be confident in through highly specialized research experience in your market

Unequaled scalability and flexibility from seamlessly integrated "end-to-end" research capabilities

More powerful activation and ROI on research through unequaled access to engaged market communities

A more reliable & complete understanding of customers through the combination of both business and consumer research
Services
Because of our comprehensive toolbox of research capabilities and media assets, we are able to scale services for your unique needs, from strategy development to data collection to market socialization of learnings.
Shopper & Consumer Insights

Consumer beliefs and perceptions

Shopper behavior and decision-making

Path to purchase/customer journey

Emotional, rational and non-conscious associations
Agency Research
Concept & message testing and optimization

Awareness, trial and use

Brand tracking

Target personal development
Executive Engagement
Peer-to-peer learning & relationship-building

Industry benchmarks

Perception insights

Global research

Advisory services
A few of our research client banners:


EIQ Custom Marketing Solutions positions your company as an industry thought leader with high-impact marketing pieces—custom print magazines, channel microsites, white papers, idea books, webinars, videos, newsletters, online conferences and more—that communicate your company's vision and story. 

EIQ Market Solutions – EnsembleIQ brands cover all retail channels and give you access to all major retail markets.