E. Linwood "Tip" Tipton: 1934-2013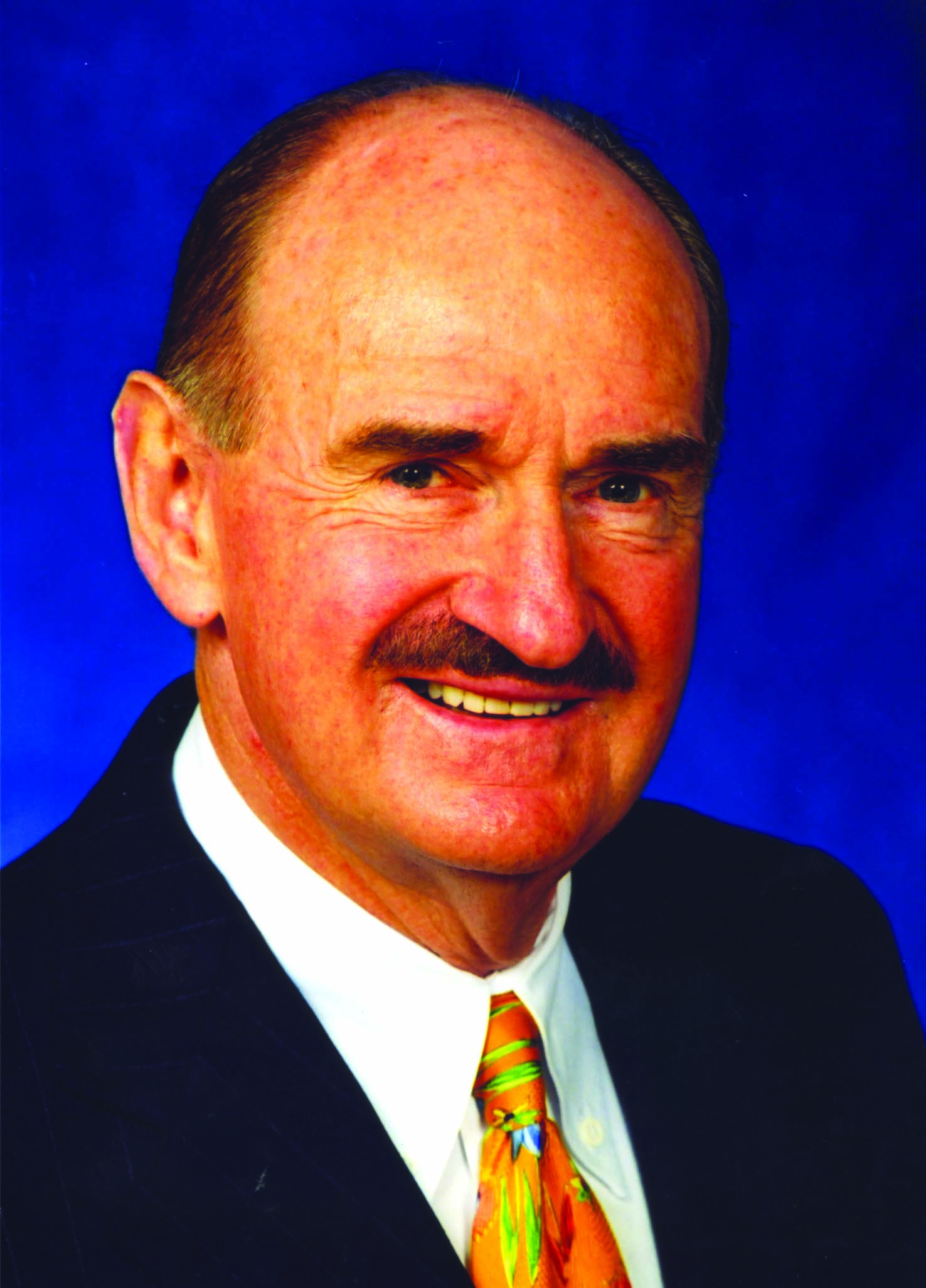 E. Linwood "Tip" Tipton, the first president and CEO of the International Dairy Foods Association, died Saturday at age 78 after a year-long illness.
With nearly four decades of service to the dairy industry, Tipton leaves behind a lasting legacy of tremendous industry growth, creativity and collaboration while working with all segments of the dairy industry, as well as business associations and the Capitol Hill community.
"As a strong, insightful leader, Tip always understood the importance of sharing credit for his accomplishments," said IDFA Chairman Mike Nosewicz, VP of fresh dairy for The Kroger Co. "He had a long-term view of where our industry needed to go and implemented many effective initiatives to help us get there."
Born Nov. 19, 1934, Tipton grew up on a Missouri dairy farm and earned degrees in agriculture and economics from the University of Missouri. In 1957, he was commissioned as an officer in the U.S. Army Finance Corps.
Tipton started his dairy career early in the 1960s as an economist with the Eastern Milk Producers Cooperative, where he supported efforts to streamline regulated farm milk pricing. Not long after, he was recruited to join the staff of the Milk Industry Foundation and the International Ice Cream Association and began to build a foundation for bringing new cohesion and growth to the industry.
Also at this time, he co-founded a hotel/motel and restaurant chain, which grew over time to more than 30 properties. Tipton served as chairman of the board and CEO and ultimately sold the chain in 2000.
In 1980, Tipton founded the annual International Sweetener Colloquium, bringing together food and beverage companies that use sugar to discuss common issues. In October 1983, Tipton married Connie Eaton Broadstone, who also worked for the industry associations, and together they made many contributions to the industry, becoming one of Washington's power couples.
That same year, Tipton founded the Annual Capitol Hill Ice Cream Party, and in 1984 he and Connie led efforts to have then President Ronald Reagan proclaim July as National Ice Cream Month and the third Sunday of July as National Ice Cream Day. The proclamation, approved by Congress and issued by Reagan in 1984, is still celebrated today. This past July, the White House released a photo of President Barack Obama celebrating National Ice Cream Day with a sundae.
Fresh from this success, Tipton founded the Dairy Forum in 1985 as an event for encouraging policy dialogue among processor and producer leaders. The annual forum is now recognized as one of the industry's premier events, gaining record attendance and attention year after year.
Read PG Editor Jim Dudlicek's memories of getting to know Tipton at Dairy Forum
In 1988, Tipton created the International Dairy Show, an industry trade show that today features the newest innovations in technology, packaging, ingredients and services for the dairy foods industry.
Perhaps two of his greatest career accomplishments occurred in 1990. Tipton rallied the dairy food manufacturers to create the International Dairy Foods Association, which brought together the Milk Industry Foundation, the International Ice Cream Association and the National Cheese Institute in an effort to magnify the voice of the dairy processing industry in Washington, D.C.
"If we hadn't come together to speak with one voice, we'd be lost now," said James Erickson, chairman of Iowa-based Anderson Erickson Dairy. "Forming IDFA was building a foundation for what we are faced with today."
At the same time, Tip and Connie advocated for an act of Congress to authorize a dairy industry commodity check-off program. Milk companies passed a funding referendum in 1993 that established the Milk Processor Education Program (MilkPEP) to speak directly to consumers to improve milk's image and communicate milk's nutritional benefits, while identifying ways to expand industry sales and spur product innovation. In 1995 the first Milk Mustache "got milk?" ads, featuring supermodels Naomi Campbell, Iman and Christi Brinkley, ran nationally, creating an instantly recognizable and iconic campaign that continues today.
Today, IDFA represents the nation's dairy manufacturing and marketing industries and their suppliers, with a membership of 550 companies representing a $125-billion per year industry. IDFA members account for more than 85 percent of the milk, cultured products, cheese and frozen desserts produced and marketed in the United States.
"Tip is truly a visionary in the dairy industry. From regulating dairy food retail packaging to implementing marketing campaigns, he has delved into every aspect of the dairy business. Tip's leadership should be commended," said U.S. Sen. Mitch McConnell (R-Ky.) in honor of Tipton's retirement from IDFA in 2003.
Once retired from IDFA, Tipton continued to hold big ideas for the dairy industry. In 2004 he opened the doors to The Tipton Group, an international consulting firm, where he worked with a variety of clients to expand U.S. dairy's opportunities around the world. Connie Tipton continues to lead the associations as IDFA president and CEO.
In addition to his career, Tipton actively supported many business and community associations, often in a leadership position. He was a member of the U.S. Chamber of Commerce's Committee of 100, which consists of leading association executives, and served as president and chairman of the National Economists Club and the National Economic Education Foundation.
A longtime resident of Capitol Hill, Tipton was active in several initiatives that helped to restore and reinvigorate the community. He served as chairman of the Barracks Row Main Street restoration project and successfully secured federal funding for much-needed renovations to the Eastern Market Metro Plaza.
In a note to the IDFA boards of directors on Monday, Connie Tipton said she and Tip "enjoyed 30 years together, and one of our greatest shared passions was working with all of you."
In addition to his wife, Tipton is survived by four children and five grandchildren.
Those who would like to honor Tipton's memory may make a donation to the Dairy Recognition and Education Foundation, which provides financial assistance for graduate students in dairy science or a related field.
The Washington, D.C.-based International Dairy Foods Association represents the nation's dairy manufacturing and marketing industries and their suppliers, with a membership of 550 companies representing a $125-billion per year industry. IDFA is composed of three constituent organizations: the Milk Industry Foundation (MIF), the National Cheese Institute (NCI) and the International Ice Cream Association (IICA).