CENTER STORE: Anna Mae Launches Frozen Rolls at The Fresh Market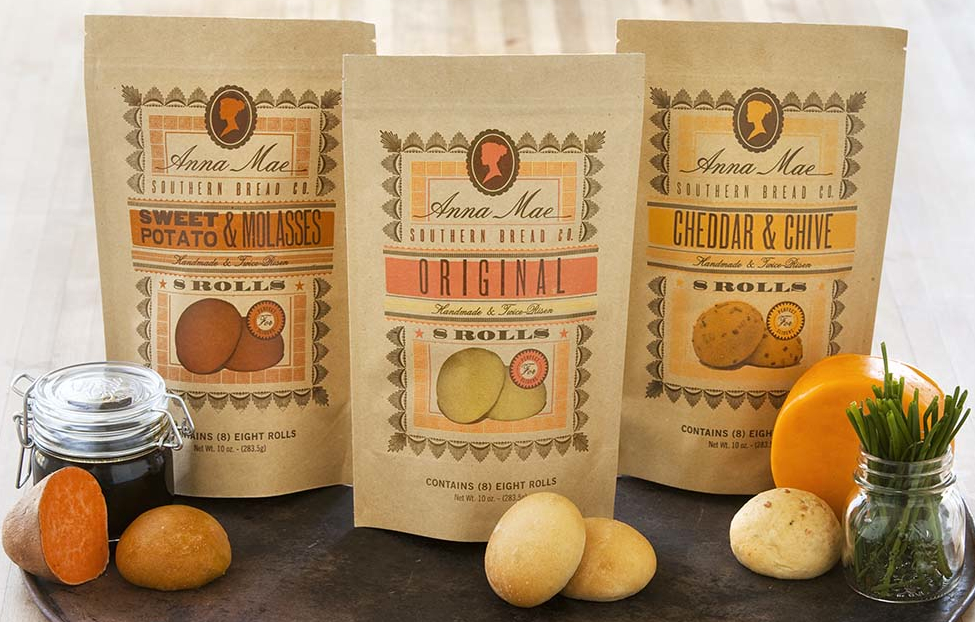 Anna Mae Southern Bread Co. has introduced three flavors of frozen baked rolls in 20 states and 101 locations through distribution with The Fresh Market, which, like Anna Mae, is based in Greensboro, N.C. Based on the recipe of company owner Shana Martin's grandmother, Anna Mae Hagewood, the handmade, twice-risen rolls come in Original, Cheddar & Chive, and Sweet Potato & Molasses varieties, all retailing for a suggested $5.99 per 10-ounce package.
"We use all-natural ingredients with a Southern accent," notes Martin. "Anna Mae Southern Bread Co. Rolls taste more like homemade rolls than any product offering available in grocery stores. The proof is in the flavor!" The sourdough rolls even use a starter that originates from Martin's family.
Consumers can quickly thaw, heat and serve the rolls, or eat them at room temperature once they're completely thawed.
With North Carolina the top sweet potato-producing state in the nation, Martin uses the abundant tubers "for their deep reddish-brown color, and then I [pair] them with slow-moving molasses for that rich cane flavor." She suggests that consumers enjoy them with Black Forest ham or a fresh vegetable casserole.
For the May rollout, 12,000 kraft paper exterior packages were individually letterpress-printed by Kansas City, Mo.-based Hammerpress, which also developed Anna Mae's logo and brand imagery.
For more information, visit www.AnnaMaeBreads.com.